As you continue to use your mobile device, the number of media files that you store on your local and external storage will also grow. Before you know it, your files have already piled up. With that being said, it would be best to routinely check your device for duplicate files so that you can free up some space in your device storage.
Speaking of which, you can automatically find and delete duplicate photo and image files in Android by doing the following steps.
How to automatically find and delete duplicate photos in Android
On your Android device, download and install the "Duplicate File Finder" app from the Play Store.
After installing the app, open it and then press the menu button which is located at the top-right portion of your app screen.
On the menu that appears, go to "Settings".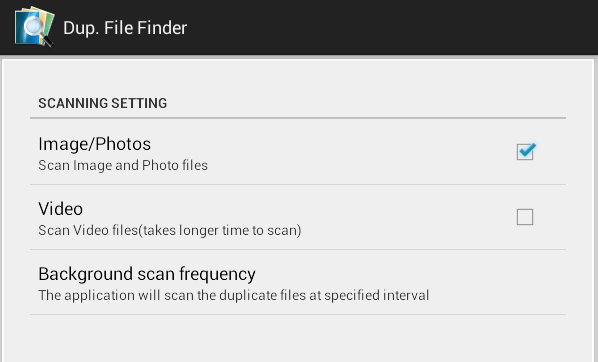 Under settings, set the type of files that you want to scan for duplicates. With Duplicate File Finder, you can scan for duplicate photo and image files. You can also scan for video duplicates.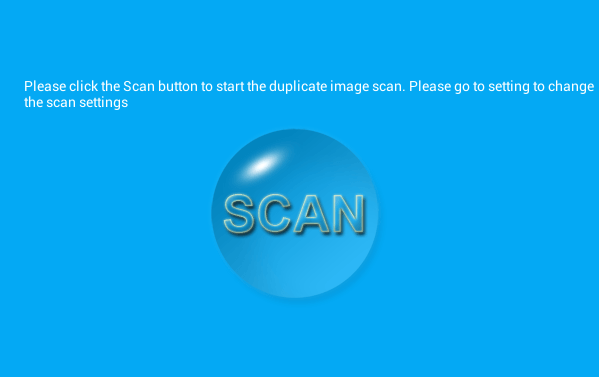 After which, go back to the app's main screen and then press the "Scan" button.
Wait while the app scans your device for image file duplicates. It may take a while. You need to be patient.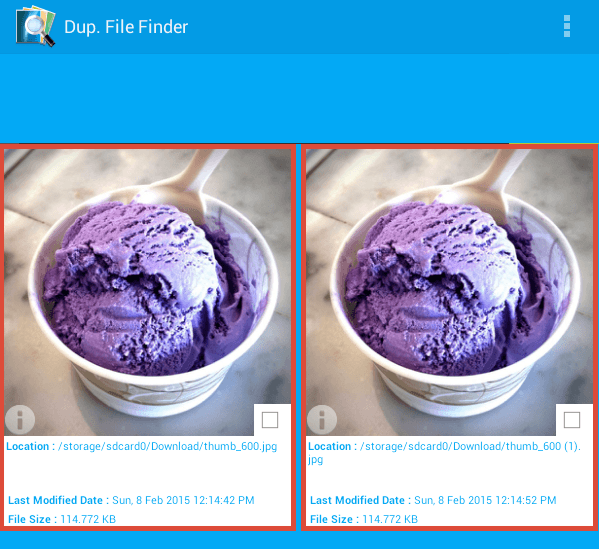 Once done, you will see a list of your duplicate files. Select the files that you wish to delete.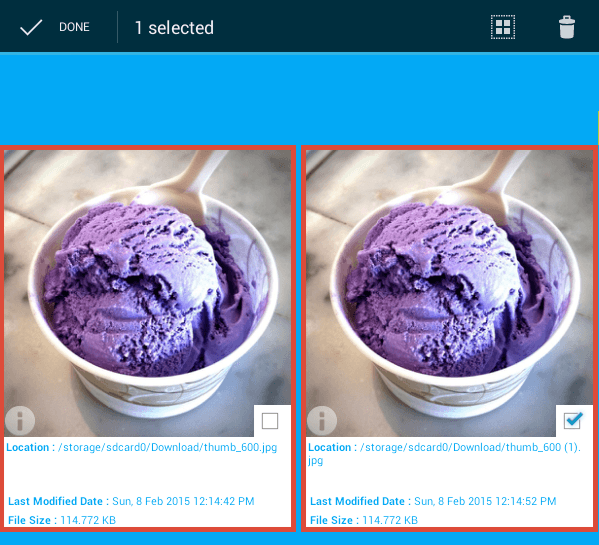 Press the delete (trash can) button at the top menu to confirm.
That's it.
If you're using Duplicate File Finder to scan for both images and videos, the average scan time may take longer than usual.
Related Posts