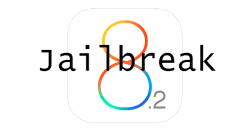 The latest Apple software updates for iOS devices includes the Beta 1 and beta 2 version of iOS 8.2. You might recall my post just the other day using the PP Jailbreak to open the ports on the same firmware versions for Mac users. However, a great deal of you out there are Windows users–even those owning Apple mobile products by the fruit company. Well, there's nothing on the horizon for the PP jailbreaking tool for Windows. Instead you Redmond users can start using the TaiG jailbreaking tool by following the step below.
REQUIREMENTS
iPhone 5S
iPhone 5C
iPhone 6
iPhone 6Plus
iPhone 4S
iPad 4
iPad 3
iPad 2
iPad Air
iPad Air 2
iPad Touch 5th-generation
iPad Mini 1, 2 and the 3.
BEFORE WE BEGIN
Take off the passcode lock from the settings before starting the guide. Sometimes the security feature can interfere with proceedings.
You must have the latest versions of iTunes downloaded and installed on your Windows computer.
Do not try using this guide for Mac OS X or Linux OS computers.
Download the TaiG package from this link here.
Backup the Apple device of your choice from the list above using iTunes or the iCloud. You should lose data by following the guide. With that being said, if you must factory reset at any stage, you do lose any data that isn't backed up including the phone contacts and pictures.
HOW TO JAILBREAK IOS 8.2 WITH TAIG IN WINDOWS
Connect the Apple device to the computer with the allocated USB cable.
Navigate to Settings > Touch ID and Passcode
Disable both Passcode and Touch ID options if you have them.
Stay there and disable Find My iPhone by navigating to Settings > iCloud > Find My iPhone.
Launch the TaiG program from the desktop with the iOS deice still plugged into the computer.
Uncheck the option on the display '3K Assistant'.
Click the mouse on the Start button and wait for the flashing to finish.
That's it! Wait a few minutes for the tool to to complete the job, and you'll have the Cydia icon on the device. from there you can start installing options like Winterboard and free Cydia tweaks/themes from the Cydia store. There's also a bunch of cool paid options recommended to you by Cydia.
Related Posts