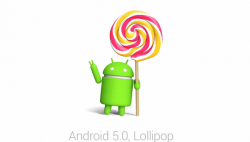 The Samsung Galaxy S5 is no longer the current flagship under the Sammy name as the all new S6 was officially launched just the other day along side the S6 Edge. For the most part, we seem to be stuck in a smartphone funk where nothing new is coming out. Making matters worse for Sammy is that they seem to be creating phones that look like the iPhone 6 now after lackluster sales with the S5. Personally, I like the S5 and it's unique design. Most people won't get enjoyment out of looking at the handset all day for the rest of their lives though and will want to start flashing custom ROMS and root-requiring applications. If you are in the same phone boat, you can follow the guide below for learning how to gain root access on the latest Lollipop software version to date.
BEFORE WE BEGIN
1. Following our link here for the Samsung Galaxy USB drivers for mobile phones. Install the drivers on your PC and then restart the computer. You must restart the computer after installing so the drivers work for the phone.
2. The following does void the warranty on your device which means you cannot send it away for free repairs. You can unroot the smartphone once again so that it's back the way out of the box. Only then can you use it under warranty.
3. Download the SuperSU package from here.
4. You must already have TWRP recovery installed on your Galaxy S5 for this to work.
HOW TO ROOT THE SAMSUNG GALAXY S5 G900H RUNNING ANDROID 5.0 LOLLIPOP XXU1BOA7 OFFICIAL FIRMWARE
1. Find the USB cable for the S5 and connect the same to the computer.
2. Transfer the SuperSU zip file over to the internal storage SD card (do not unzip the file).
3. Disconnect it from the computer now and power down the handset.
4. Boot the S5 in to the custom recovery by pressing the Volume Up + Power + Home buttons at the same time.
5. Choose to flash the zip file from the SD card from the main recovery menu.
6. Navigate to the zip file we transferred earlier from the computer and upload the file.
7. Go back to the main recovery menu and select the reboot system now option from the menu.
After it reboots automatically you will be rooted on the latest Lollipop version! Now you can keep the amazing Android 5.0 Lollipop features like Android RunTime instead of the Dalvik and Material design, plus take off the added bloatware by Samsung. There's also tons of great custom ROMS made by third-party developers waiting for you.
Related Posts