When editing a document in Google Docs, you can copy and paste text from any source. The thing is it doesn't show any option that would allow you to paste unformatted text. If you go to its "Edit" tab, you can only see the standard Paste (CTRL + V) option but there's no support for paste as plain text or paste special.
While you can choose to paste the text to a notepad first before transferring it to Google Docs, it's undeniably troublesome. So what would be your next best option? Well, here's a simple solution to your problem.
How to paste unformatted text in Google Docs
First, you should create or open an existing document using Google Docs.
Next, copy some text from other sources using the "CTRL + C" command. For example, you can highlight a phrase or paragraph from a random web article. Do not worry about its formatting. Just copy the text like the way you usually do.
After you've copied some text, go back to your Google Docs document.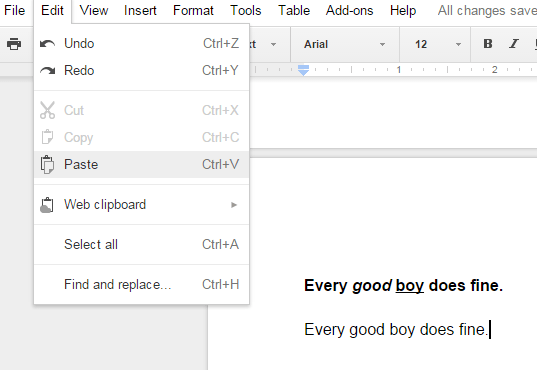 To paste the text without its original formatting, just enter "CTRL + SHIFT + V".
That's it. So if your copied text has some bold or italicized words in it, the "CTRL + SHIFT + V" command will automatically remove all those formatting.
It's really that simple!
Related Posts