If you are wondering how to convert files to other formats such as PDF and TXT, then you can just look for a free document converter. There are lots of free document and file converter online so you just need to take your pick. Now, if your objective is to convert TXT files to CSV, then go ahead and read this post.
How to convert TXT files to CSV online
If you click here, you will be taken to the official CSV Converter page of "Convertio".
Once you're there, just click "Select Your Files" and then you will have the option to upload your TXT file directly from your computer. If you want, you can also upload your TXT file from Dropbox or Google Drive. You can also use its direct URL.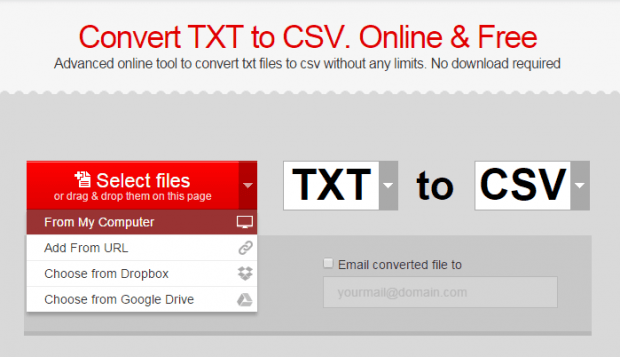 Double-check the file conversion formats so that you can see to it that your TXT file will really be converted to CSV.
If you want to convert multiple files at once, just click "Add More Files".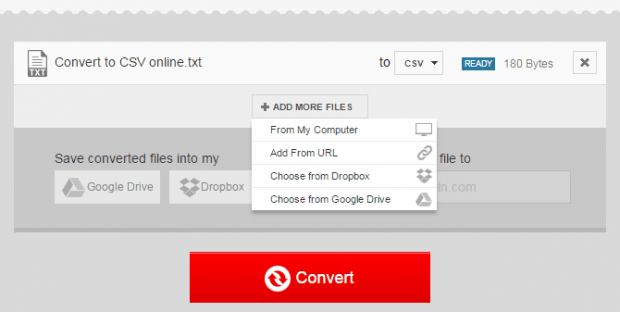 If you want the converted file to be delivered to your email, just click the box next to "Email converted file to" and then enter your email address.
Once everything is all set, click the red button that says "Convert".
Wait while the online tool converts your file. Depending on the size of your file, it may take a while.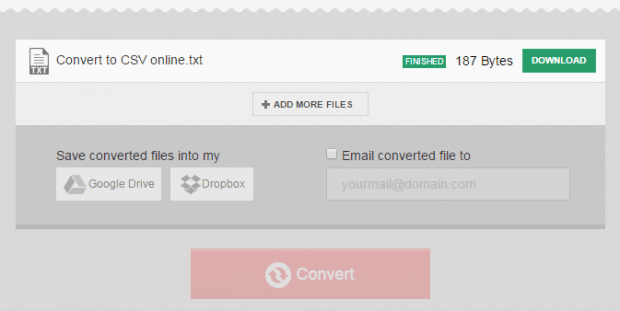 Once done, just click the "Download" button next to the converted file.
Download and save the converted file to your computer. Make sure that its filename extension will be .csv and not .doc, .txt, .rtf, .pdf, etc.
Open the converted file using any program that supports CSV files and that's it. You are finally done!
Related Posts