If you go to Reddit, you can view and read posts by clicking their respective links. To lessen the hassle, you can choose to open each post in a new tab. Now, what if you just want to skim through each post? Well, the fastest way to do that is to place your mouse cursor over the title link of each post but that can only be possible if you follow the steps below.
Before we start, do note that this method will only work on text posts and not on image and video posts.
How to show text from any Reddit post by hovering on its link in Chrome
Go to Chrome Web Store first and look for the "Reddit Hover Text" extension. Go to its page then click the blue button on the top that says "Add to Chrome". This will make you install the extension to your browser.
After adding Reddit Hover Text, just go directly to the Reddit homepage.
Once you are on Reddit, look for posts with texts. There's usually an icon that will help you distinguish text posts from image/video posts.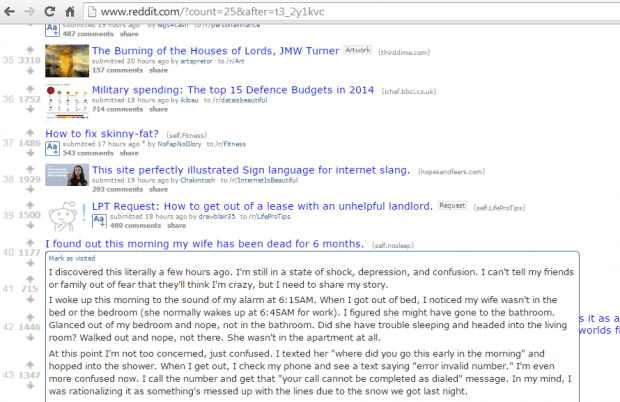 Now, go ahead and hover your mouse over the title of the post.
That's it. An overlay window will appear right under the post and it will display the full text inside the post. No need to click the post title just to read what it's all about.
Needless to say, Reddit Hover Text is a very useful tool for skimming through lots of Reddit posts. It will also keep you from filling your browser with inactive tabs.
Related Posts