Lots of image editing and photo-catalogue software have slideshow options. Although most of those packages don't have options to set up slideshows with themed templates. UltraSlideshow Flash Professional is software that sets up flash slideshows, with templates, that you can open in your browser.
UltraSlideshow Flash Professional has a free version that you can install from this page. It adds watermarks to the slideshow photos, but those watermarks have little impact on the images. Press the Download button and run through the setup wizard to add it to Windows XP, Vista, 7 and 8.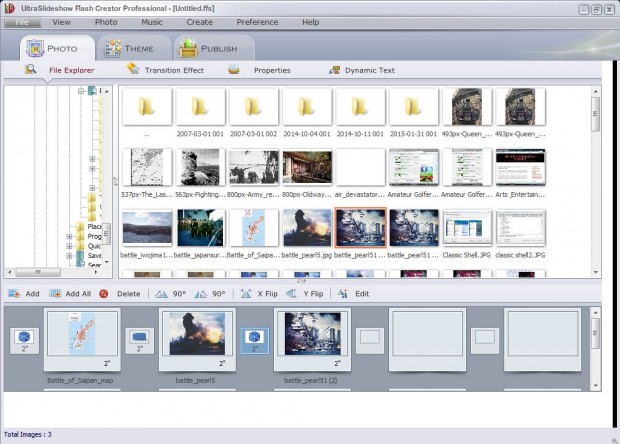 Then open the window above, and click the Photo tab. Drag and drop photos onto the blank frames at the bottom of the window. Click the small boxes between the photos to select alternative transition effects.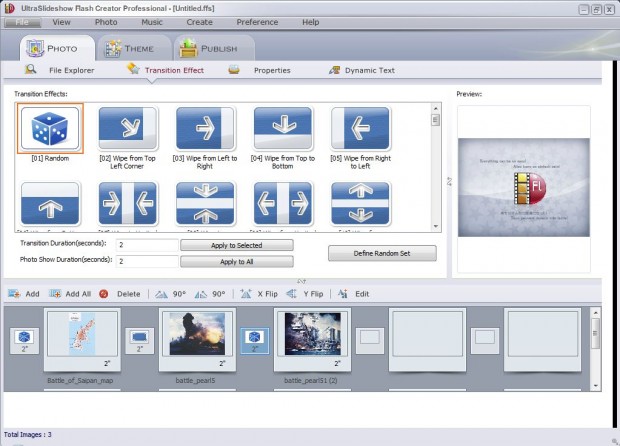 Click Theme to open the theme tab shown below. There you can select from a variety of preset templates. You can select basic templates that have no animations. Alternatively, select Premium to choose animated templates. If you select 3D, you can add 3D templates to your slideshows.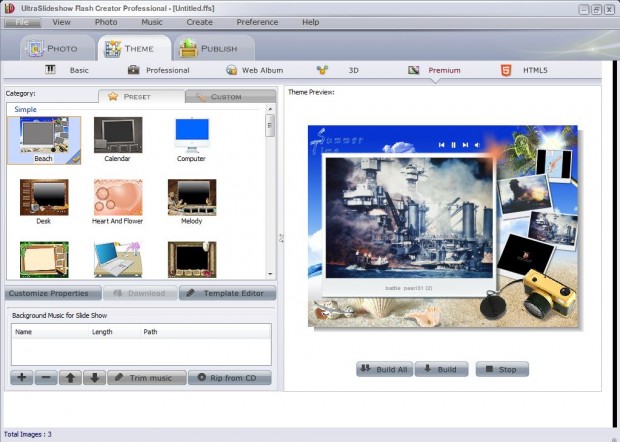 Below the template galleries there are audio options. Click the + button to choose background music for the slideshow. Press the Trim music button to cut out some of the track from the slideshow.
Click the Publish button to finish the slideshow. Press the Publish Now button to set up the slideshow. Then press View Flash Slide Show to open it in your browser as shown below.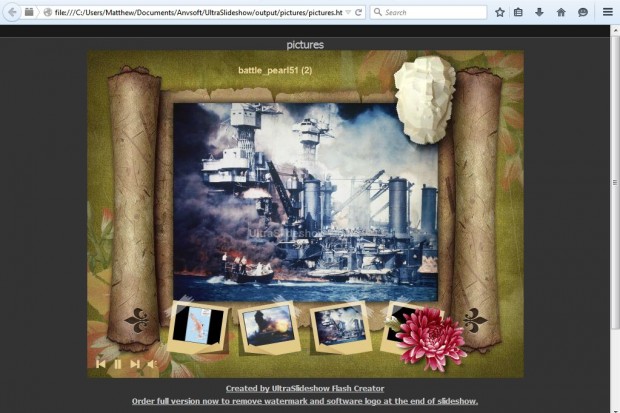 UltraSlideshow Flash Professional is a terrific program to set up slideshows with. With the software you can now showcase your fave photographs with a dazzling variety of templates and effects.
Related Posts