To add desktop shortcuts to Windows, you would usually right-click the desktop, select New and Shortcut. However, there's a better way to add shortcuts to the Windows 7/8 desktops. Instead, you can save a library of hundreds of premade desktop shortcuts to Windows 7/8 that can then be dragged onto their desktops.
Open this page that includes the download links for the library. Scroll down that page until you reach The biggest collection of Windows shortcuts attachment. Click on that to save a ZIP file, which includes a variety of premade shortcuts, to Windows 7/8. Then you can open the ZIP file without extracting it. Click the Windows 7 or Windows 8 subfolders to open further folders in Windows Explorer as below.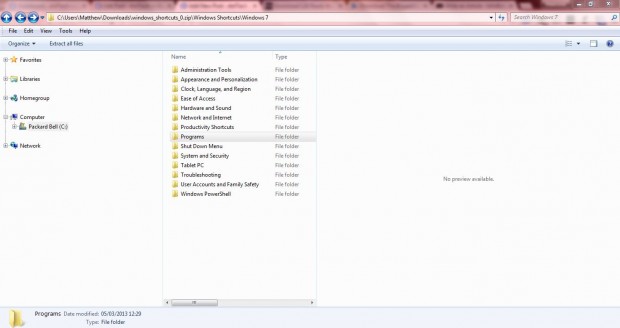 Each of the folders above includes desktop shortcuts. For example, select Programs to open a list of Windows accessory shortcuts as below. Then you can drag those shortcuts from the Windows Explorer window onto the desktop. That will copy the shortcuts onto the desktop as in the shot below.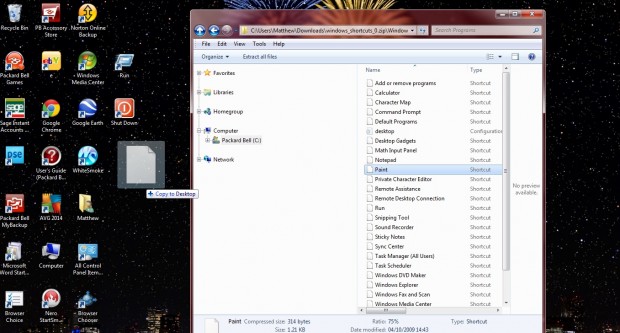 Note what's stated on the 7Tutorials page: "These shortcuts work on any computer. Some of the tools though, are available only on certain Windows 7 versions so their shortcuts will not work if you have a version which does not include them. The collection was made using Windows 7 Ultimate."
So now you can add a variety of admin tools, system, accessory and customization window shortcuts to the Windows 7/8 desktops. You can quickly set up the shortcuts with a drag-and-drop from Windows Explorer onto the desktop.  
Related Posts