In the earlier versions of Instagram, users were not allowed to update or edit their photo captions. A user may be able to delete comments but not the caption. The good thing is you can now edit the captions of the photos that you've already posted on Instagram. The said feature will work if you have app's 6.10 version or higher. So if you still haven't updated your Instagram app for Android, go ahead and update it now and then proceed to the steps listed below.
How to edit the caption of a photo in Instagram
Go to your Instagram account. Just launch the app from your app launcher. If you're not yet logged in, then make sure to do so.
Once you see your Instagram feed, just go and view your profile.
Select any of the photos that you've uploaded. Make sure that you're viewing the full photo and not when it's being shown in a list view or grid view.
Next, just press the menu icon right below your photo. It's the three vertical dots icon on the lower-right side of your photo.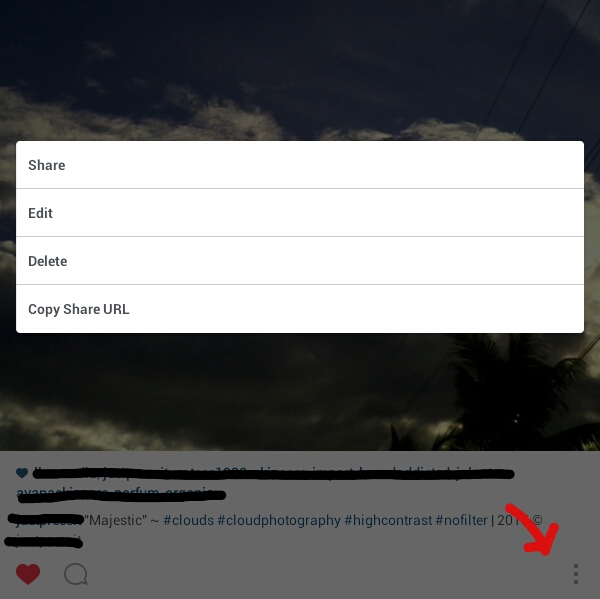 On the menu that appears, select "Edit".
That's it. Just delete or edit your existing caption. You can also add or delete some hashtags.
Just don't forget to press the check button at the top of your photo once you're done. It will automatically save the changes that you've made to your photo.
So there you have it! You can finally update the rest of your photo captions in Instagram. Of course, this will also work on the iOS version of the app.
Related Posts