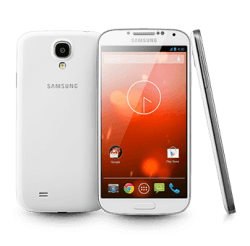 Sure, the Samsung Galaxy Note 4 isn't the newest smartphone is Sammy's flagship range anymore, and if you like having the latest software updates, it won't give you that as quickly as the more recent S5 or new S5 either. However, you can still have many of the amazing features you'll find from the Android Lollipop software that's on the current flagship when the software update comes around. Unfortunately for Galaxy S4 owners, there is no way users can naturally have a 'silent mode' where you can continue pressing the volume down key until it reaches silence. We know from past software updates that users could tap volume down through vibration mode and eventually silent mode. For whatever reason, Lollipop doesn't allow that for this older TouchWiz device.
REQUIREMENTS
1. You will need to check the About Device menu and make sure you are running the latest Lollipop software update with the number 5.0 and up.
2. You don't need root access to follow this guide. In fact, we want you to be running the stock Android with TouchWiz UI for Lollipop and nothing else. If you are running a custom ROM you should probably return back to stock firmware to make this work for you.
HOW TO ENTER SILENT MODE ON SAMSUNG GALAXY S4 RUNNING ANDROID LOLLIPOP 5.0.X
1. Turn on your S4 smartphone.
2. Unlock the passcode and open the Quick Settings screen by swiping down the notification bar.
3. Scroll down to the bottom of the Sound list and look for the Star icon.
4. The Star icon is giving you Priority Interruptions. Inside the priority list is two different options you can toggle between. It's currently set to the "no silent" mode.
5. By turning off that mode you will be changing the devices Settings so they are completely silent.
6. That's it! Now you won't get woken up by annoying vibrations next to your bedside table.
Related Posts