Twitter used to display Instagram photos directly on its feed but sadly, that feature no longer exists. So now, you need to click the link to the photo first before you can view it in a separate page or tab.
The good thing is there's a way for you to bring back the said feature for as long as you're viewing Twitter in Chrome and you're willing to install a third-party browser extension. So without further ado, just read and follow the steps listed in this post.
How to view Instagram photos in Twitter
On your Chrome web browser, download and install "InstaTwit".
After installing InstaTwit, you don't really need to configure anything. It will just run in the background as it is. It also won't add any icons to your browser toolbar so it doesn't take up any space plus, it's not annoying.
So what's next? Just go to your Twitter account. If you are already on Twitter, just make sure to reload the page or tab.
Moving on, look for tweets with links to photos on Instagram. You can easily identify these tweets because the links will usually look like this instagram.com/p/ab0cd3fgh1.
Click anywhere inside the tweet.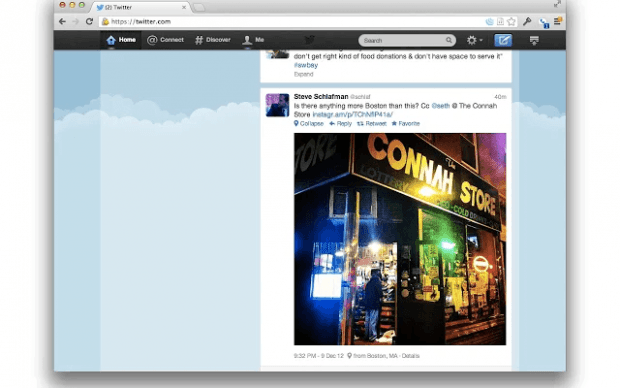 So that's it. Inside the tweet, the photo will automatically load so you don't need to click the actual link to view the photo in a separate page or tab.
 To disable or re-enable the InstaTwit extension, just go to your Chrome browser's extensions page. Type chrome://extensions then hit "Enter.
It's as simple as that!
Related Posts