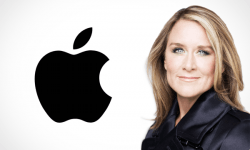 We are counting down the final weeks until people can be walking around the streets with an official Apple watch on their wrists. All proceedings kick off on the 10th of April for pre-orders and from there it will only be another 14 days (April 24) until the first batch of deliveries arrive.
If you haven't guessed already, the fastest way to get your mitts on the Apple watch is by pre-ordering online by using the helpful guide below. Waiting for your trip to the Apple store will result in long waits that will rival that of the iPhone and iPad sales. But you don't need to take our word for it: thanks to a leaked document from Angela Ahrendts — Apple's senior retail and online vice-president — we know that her tips to the retails staff include encouraging people to order online and not wait for the Apple stores. So we already know they are preempting problems with crowds.
HOW TO GET THE APPLE WATCH FAST
Wait until the 10th of April for the watches to be available to pre-order.
Head over to the Official Apple Store or the official Apple Store App.
– you may have a local Google[dot]com/country store instead for your region.
Follow the instructions from the web page or application on how to order your Apple watch.
Tip: even though ordering online is faster, it's also very popular. Sometimes the servers can stall. If that happens to you and you are stuck it's best to try using the app instead as it gets considerably less traffic than the webpage that's available online via laptop and desktop computer, plus mobile devices.
Furthermore, you can schedule a "try-on" appoint and then buy online. You can schedule those appointments from the same pages, but that will result in you pre-ordering later which is never a good thing. For those who aren't too pedantic about trying on the watch, you might wish to check the size of the Apple watch virtually online here.
Related Posts