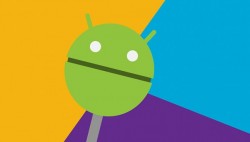 Having a smartphone running Android OS can be fun, but there's one downside that prevents most people from resting easy and that's going over the mobile data limit. Thankfully, there's a way we can easily track our data usage so we know when we are getting close to using our monthly data allowance, and so we can easily manage our usage throughout the month so we don't have to go into conservation mode towards the end.
Here's how you can track the data usage running Android 5.0 (Lollipop) operating system. That's the latest Android has to offer during the first half of 2015 and most devices should be running it over the next 12 months.
REQUIREMENTS
Check you are running Android 5.0 so this trick works for you. Turn on the phone or tablet, navigate to the Settings > About Device and look at the software version.
HOW TO TRACK DATA USAGE ON ANDROID 5.0 OS
Turn on the Android device you want to use and open the Settings app from the app drawer.
Click on the Data Usage icon at the top of the screen inside the Settings.
Inside are a few different options. It's easy to get confused here, but don't worry, we'll guide you.
Click the "mobile data' option to view how much data you've used for the month so far.
Now you can click to set up a limit so that it won't let you go over that limit. That's handy of you just want to forget about managing the data.
Go back inside the data usage menu toggle the mobile data on and off (you might want to go on WiFi or shut it off completely if travelling).
Those who find the Settings all too confusing can always install the "data usage" application from the Google Play Store. All you need to do is log in to your Google account, download the app, wait for it to load in the app section and tap the icon. Now inside it will show the data statistics for you.
Related Posts