In a recent post, you've learned that Facebook has finally released a web version of its Messenger app. Nevertheless, you still won't be able to find any "Delete all messages" option and it's the same even if you go to the default Facebook site. Yes, you may be able to delete an entire conversation but what if you really want to wipe your Facebook inbox clean? If that is the case, then simply follow these steps.
How to delete all Facebook messages at once in Chrome
Open Chrome.
Download and install the "Facebook – Delete All Messages" browser extension.
Once installed, the extension will notify you that its icon will only appear on pages where it can act upon.
So what's next? Simply log in to your Facebook account and go to "Messages".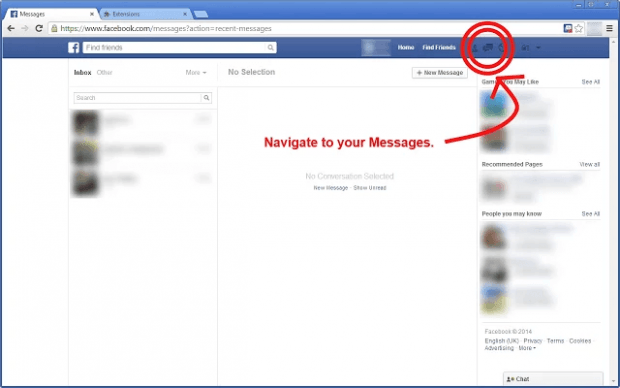 Once you're on Messages, you'll see the extension's icon on the address bar.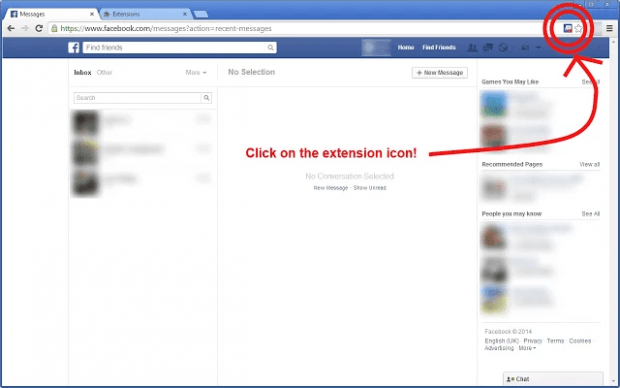 Click the icon and then click "Launch".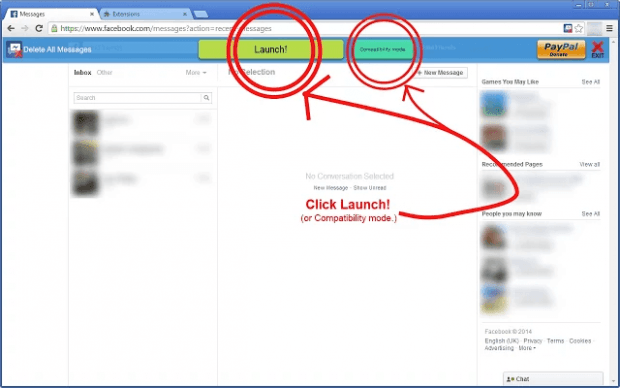 That's it. The Facebook – Delete All Messages extension will automatically delete every active conversation that you have on your page. Do keep in mind that this extension doesn't offer any option for data recovery so if you have some important messages out there; make sure to keep a backup copy.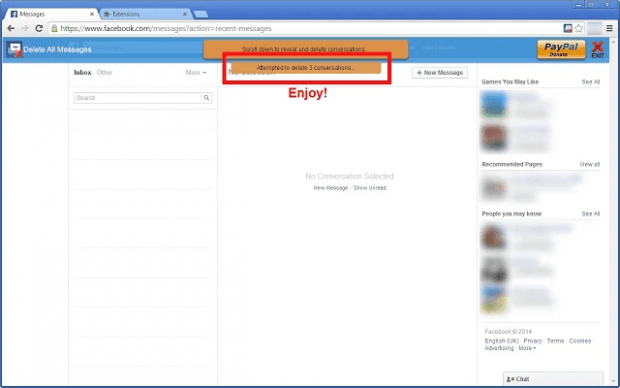 So once you see that your entire Facebook messages has been cleared, you can just click the "Exit" button and the extension will automatically reload your messages page sans the Facebook – Delete All Messages toolbar.
It's really that simple so go ahead and give it a test run.
Related Posts