In Trello, you can only export boards as CSV files if you're a paid user. So even as a free user, you would definitely want to have that option. Why? Well, simply because you'll never know when you'll need one. At some point in time, your task may require you to export your board to Excel. If you don't have that option, you will surely be facing some issues or worse, you will be forced to upgrade to business class.
The good thing is you don't need to worry much. If you're using Chrome, you can have the option to export your Trello boards to Excel and even save them to your computer in XLSX format.
How to export Trello boards as Excel files in Chrome
To begin, go to Web Store and search for the "Export for Trello" extension. Once you see it, open its official download page and click the "Add to Chrome" button.
After you've successfully added the extension to Chrome, log in to your Trello account.
On your Trello account, view one of your existing boards.
Once you see your board, click the "Menu" on the sidebar. If the menu is hidden, click "Show Menu" first.
On the menu, find the "Share, Print and Export…" option.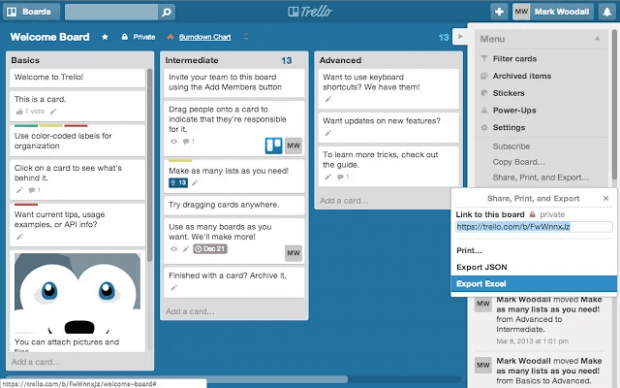 Click on it and then select "Export to Excel".
On the "Save as" dialog, you will be prompted to save your board as an XLSX file.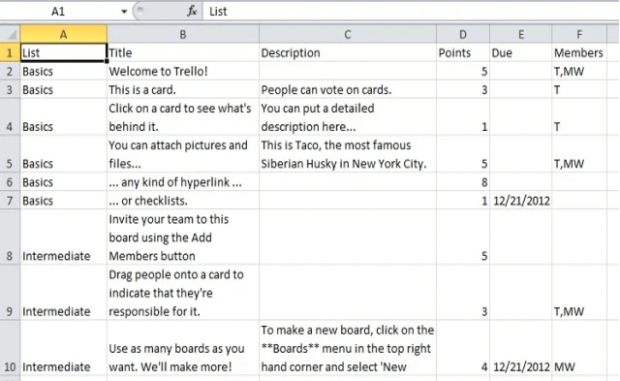 After downloading the file, you may then view it using Microsoft Office Excel.
It's as simple as that.
Related Posts