There are a multitude of Personas themes for Firefox. To further customize those themes, check out Personas Expressions. Personas Expressions is an add-on that includes a variety of customization options for Firefox themes.
This is the Personas Expressions page that you can install it from. It adds a Personas Expression button to Firefox's toolbar. Click that button to open the add-on's sidebar below.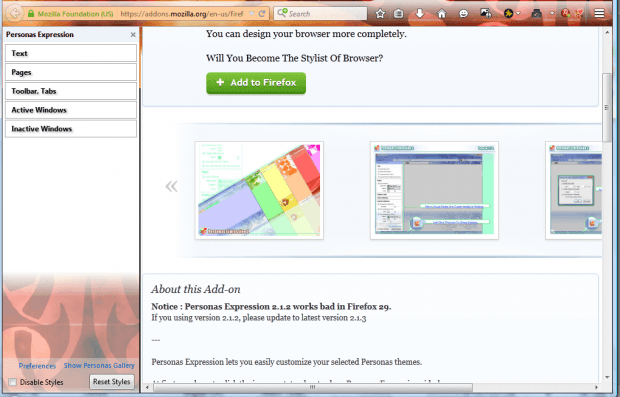 With that sidebar you can customize the text, pages, toolbar, tabs and windows of the themes. First, click Text to check out some of the options in the shot directly below. Click the Modify text color check box to add alternative colors to the tab and menu text. Click the Color box to choose alternative colors from the palette. Select the Modify text shadow box and drag the Color bar to add shadow effects to the fonts. The Use bold font for menu adds bold text to the menu titles.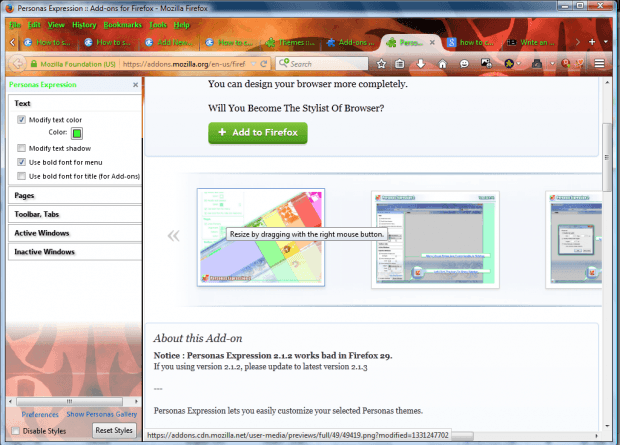 Click Toolbar, Tabs to customize the tab and toolbar colors. Select the Modify tab color check box. Click the Active box to choose a color for the selected tabs, and drag the bar left or right to adjust the color levels.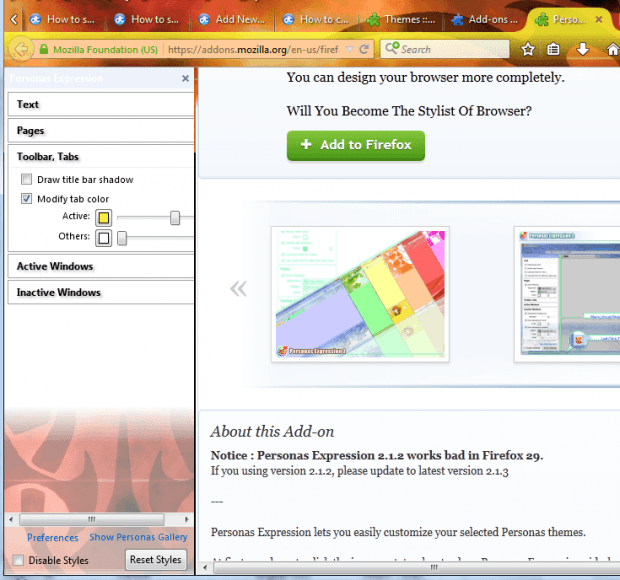 Select Active Windows to add new background colors and transparency to the theme. Select Draw background color and click the Color box to open a palette. Select an alternative color for the palette, and then drag the left or right to customize the theme colors as below. Click the Transparent foreground check box and drag the bar right to add transparency to the toolbar. You can customize the inactive windows much the same.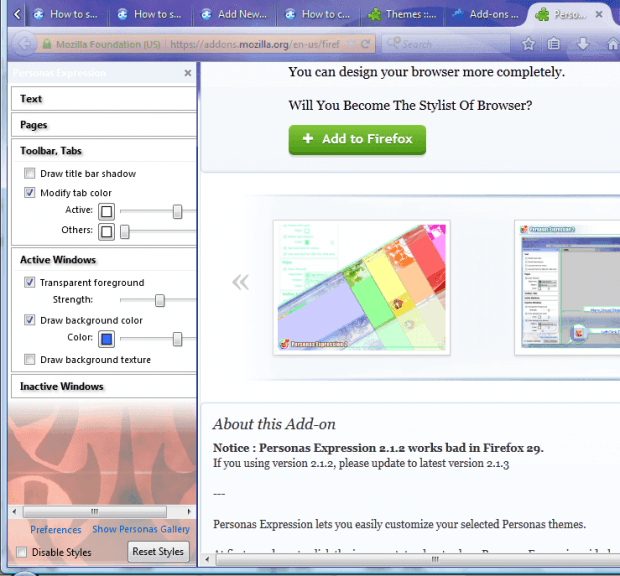 So this add-on has a range of options to customize your Firefox themes with. With it you can add better color schemes and text effects to themes. You can find additional details at the Personas Expression website.
Related Posts