If you wish to improve the way how you spell words, you can choose to do touch-typing drills. Aside from the fact that it helps you become more familiar with difficult words, it also helps improve your vocabulary.
Speaking of which, you can do touch-typing drills in Chrome while reading posts and online articles. If you want to learn how, simply read on.
How to learn spelling with touch-typing drills in Chrome
Download and install the "Learn 2 Spell" extension for Chrome.
After doing so, click the extension's icon that appears right beside your Chrome address bar. It's the icon that looks like the number "2".
After which, the Learn 2 Spell tool will be loaded in a new tab. As you can notice, it is made up of two lists. Each list must contain the words that you want to familiarize. The first list is the default list while the second list is an optional list that you can use for learning foreign words.
Now, you have two options for filling each list. The first option is by manual input. Just type the difficult words on the field provided and then press "Enter" to confirm. Meanwhile, the second option is via the right-click menu. It can be done while you're browsing the web and while reading any post or article.

So while you're reading, right-click on the word that you wish to add to your touch-typing drill list. On the context menu that appears, select "Learn 2 Spell" and then choose the list where you want the word to appear.
After filling your list with words, you may begin your touch-typing drill. Just start typing on the type area (the area right above the list) and then type the difficult word correctly at least four times. Just repeat the process until you're done typing all of the difficult words on your list.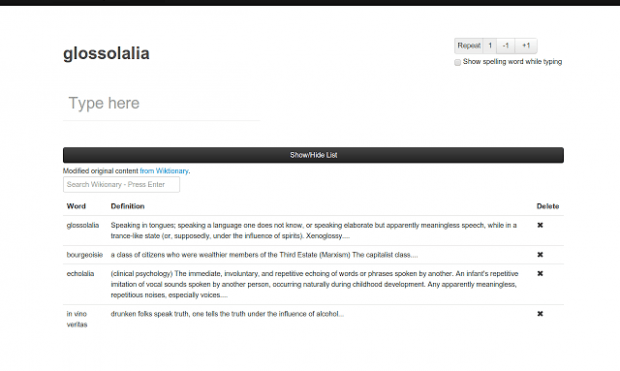 While doing the drill, you will also be able to keep or delete the words that you have typed correctly.
That's it. You're done.
Related Posts