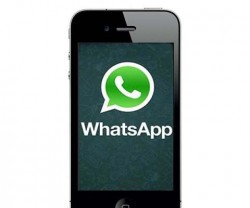 With the abundance of text applications out there today it's always a bonus if you can find one with voice calling too like the Line app. WhatsApp doesn't come with voice calling on the iPhone, but with thanks to the jailbreak scene, we can install a neat Cydia tweak to give us that feature.
Here's how to get that done:
BEFORE WE BEGIN 
You need to jailbreak the iPhone first by following one of our jailbreaking guides. Make sure you find a guide that's for your iOS version and device model.
Those running the current iOS 8.3 will need to downgrade and jailbreak iOS 8.2 or an earlier version of IOS software/firmware.
HOW TO SETUP WHATSAPP VOICE CALLING ON IPHONE
1. Head directly to Cydia and download the latest WhatsApp Cydia beta release.
Here's how:
Install the "AppSync Unified Beta" from the Developers repo.
Reboot the iphone once installed.
Navigate to https://dev2.whatsapp.net/ios/WhatsApp/
Tap on the link for installing the WhatsApp beta version.
2. Have someone with Voice calling activated to give you a call via the app.
3. Once you receive that cal, the Voice calling feature is instantly enabled for you too!
Eventually you can expect the official WhatsApp release to come with Voice Calling from the app store. However, that's not available yet.
Related Posts