Even though SEGA don't make consoles anymore, they're still one of the foremost third-party game companies. SEGA's 8 and 16-bit game consoles, the Master System and Genesis, had some great games on them such as Sonic the Hedgehog and Alex Kidd. You can play those classics, and others, without any emulator software. Just check out the emulator websites below.
First, check out the SSEGA website. That includes retro Genesis, or Mega Drive, games on its website. Click the letters on the index to open game thumbnails. Then select one of the games to open the emulator as below.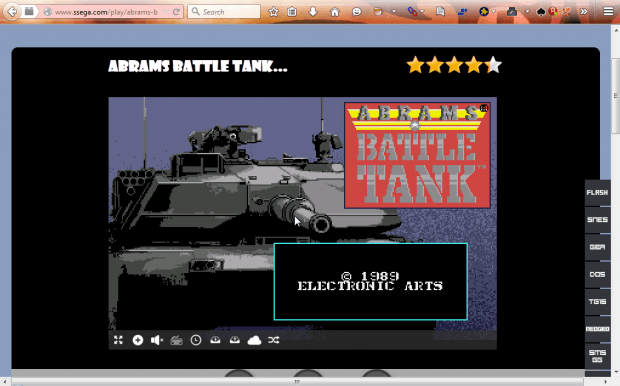 Move the cursor to the bottom of the emulator to select a few options. Click on the full-screen button to open the emulator in full-screen mode. Press the keyboard button to open the keyboard details below. There you can set up your own keyboard keys for the game by selecting one of the corresponding buttons on the control pad and pressing a key.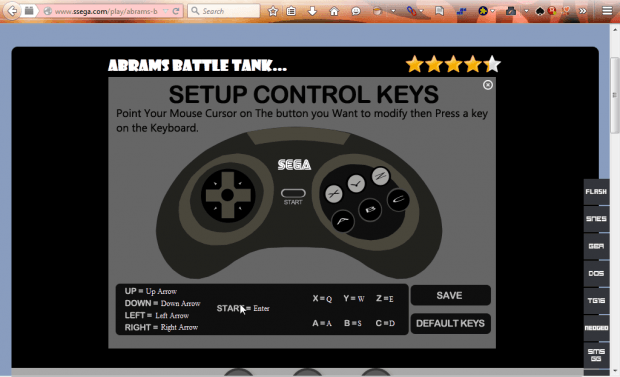 Retro SEGA is a website that includes Master System and Game Gear emulators. The Game Gear was one of the first color hand-helds, and you can play its games on this website. The game thumbnails on the home page include GG or SMS to highlight which are Game Gear and Master System titles. Click a game on the home page to launch its emulator. The emulators are much the same as those on SSEGA.
This is a website that includes SEGA Genesis games. Select a game from the home page and press the PLAY GAME button to start them. The keyboard keys for the games are shown on the joypad below the emulators. The good thing about this site is that you can save games by selecting the save state option on the toolbar at the bottom of the emulator. Click load state to resume a saved game. You can also search for games by entering keywords in the site's search box at the top of the home page.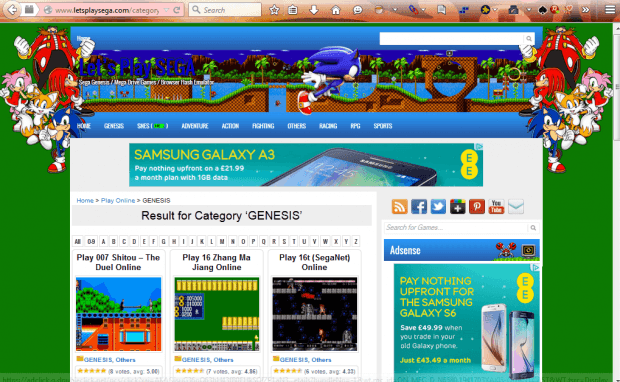 This is the largest SEGA Master System game website that is usually updated. Its emulator is compatible with most browsers. As it's a Java emulator you'll need to have Java installed to run the games. The game keys are listed on the right of the website pages.
Those are four websites that you can play a plethora of retro SEGA Master System, Game Gear and Genesis games. So you don't need any emulator software to play retro games for those consoles. You can also play Nintendo games on various sites, as covered in this article.
Related Posts