Firefox, like all the other browsers, has back and forward buttons so that you can flick through pages opened in the same tab. However, there aren't any toolbar buttons to select pages on the tab bar with. The Active Tab Switcher extension adds a couple of buttons to Firefox to move back and forward the tab list with.
You can install it from the Active Tab Switcher page. After restarting the browser, press Open menu and select Customize. Then drag the green back and forward buttons onto Firefox's toolbar as below.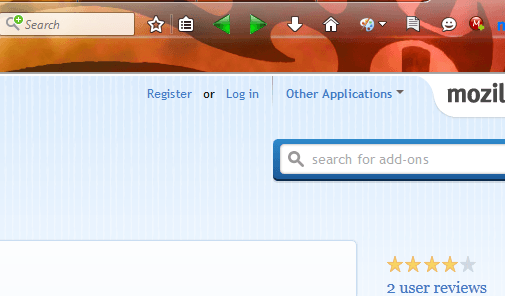 Now open a few tabs in Firefox. Press your new Back one tab and Forward one tab buttons on the toolbar to select pages. As such, those buttons effectively replace the Ctrl + Page Up and Ctrl + Page Down hotkeys.
However, you can also close tabs with those buttons. For example, right-click the Back one tab button to close the page left of the selected tab. Right-click the Forward one tab button to close the page right of the active tab.
In addition, you can open new, custom tab URLs with this add-on. First, click Open menu > Add-ons and press the Options button beside Active Tab Switcher to open the window below. That includes Back Arrow and Forward Arrow text boxes where you can enter a URL for those buttons to open when you middle-click them. Enter a URL in those boxes and then middle-click the buttons to open the websites in new tabs.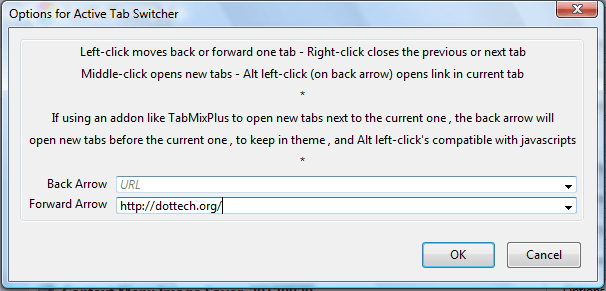 Active Tab Switcher should be another handy addition to Firefox. With the new toolbar buttons you can quickly select other website pages on the tab bar, close tabs and open two custom websites in new tabs.
Related Posts