A couple of other articles have covered extensions that enable you to search Opera and Google Chrome tabs. Firefox users can also search their open tabs with Tabby2. This extension adds a vertical tab list and search box to Firefox.
Open the Tabby2 page to add this one to Firefox, and then restart the browser. If there isn't a Tabby2 button on your toolbar, click Open menu > Customize. Then drag the Tabby2 button onto the toolbar as below.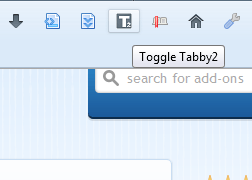 Open a few page tabs in the browser. Then press the Tabby2 button to open a list of tabs at the bottom of Firefox's window. You can select tabs to quickly switch between them.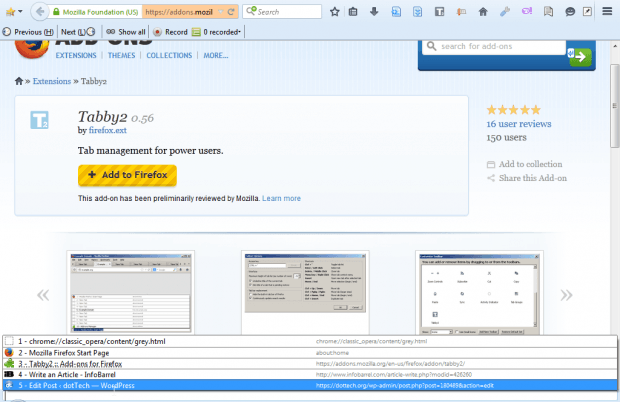 In addition, there's a search box below the tab list. There you can enter keywords to search for tabs. That will find any open tabs that match the keyword entered and filter out the others.
Open the Add-ons page by selecting Open menu > Add-ons. Press Options beside Tabby2 to open its setting window. That window includes a list of the extension's shortcut keys. You can also customize the hotkey that opens the tab list. Press OK to apply the settings and close window.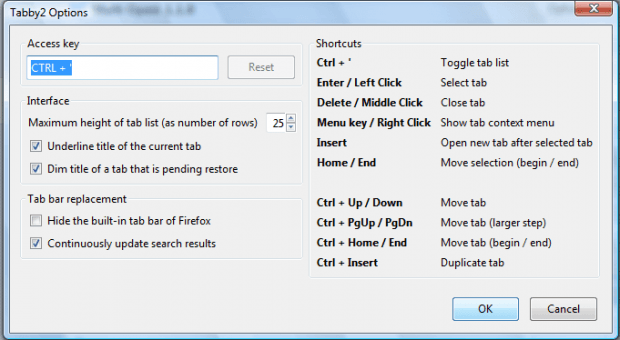 Tabby2 is another handy tab management tool that you can add to Firefox. The add-on can replace your tab bar, or you can use it to search for tabs if there are loads open in the browser.
Related Posts