Looking for a quick way to clear cache, cookies and a little more besides? Clear Console is a Firefox add-on that gives you exactly that. With that add-on you can clear Firefox's cache, cookies, login details and more directly from the toolbar.
Add Clear Console to Firefox from here, and restart the browser to enable it. Then you'll find a Clear Console button on the browser's toolbar. Press that button to open the menu below.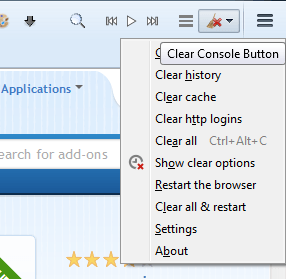 So from there you can select five clear options. They include a Clear All option that you can select as an all-in-one alternative to the other options. Press its Ctrl + Alt + C hotkey to erase cookies, login details, cache, etc.
You can also select a setting that automatically erases those things when you close Firefox. Select Settings from the menu to open the window below. That includes four clear options on shutdown. If you select Clear all without prompt, the browser will erase them when closed.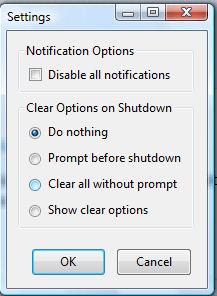 Alternatively, you can select a Show clear options setting. That opens the window below when you close the browser. There you can select some specific items to clean when closing Firefox.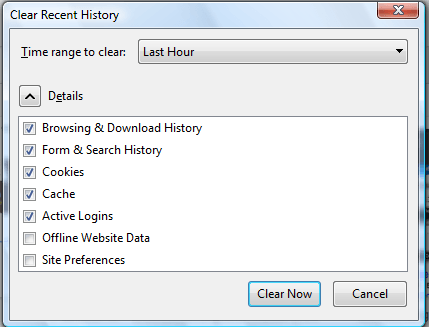 The add-on's menu also includes a couple of restart options. You can select Restart the browser to reload Firefox. Alternatively, select Clear all and restart to clear the browser and restart it.
A toolbar option to quickly clear cookies and caches is something Mozilla should have already added to Firefox. Clear Console gives you a quick way to clear Firefox and save some disk space. Open this page for further Clear Console details.
Related Posts