YouTube lists search results in a linear list format much the same as other websites. However, the YouTube Grid Search and Preview Player extension adds an alternative grid view layout to YouTube search pages. In addition, you can also play the videos on the search page from their thumbnail previews.
Open the YouTube Grid Search and Preview Player page to add it to Firefox. Then restart the browser, and open the YouTube website. Enter a keyword in the search box to find some videos. The search page then displays matching videos in a grid view as below.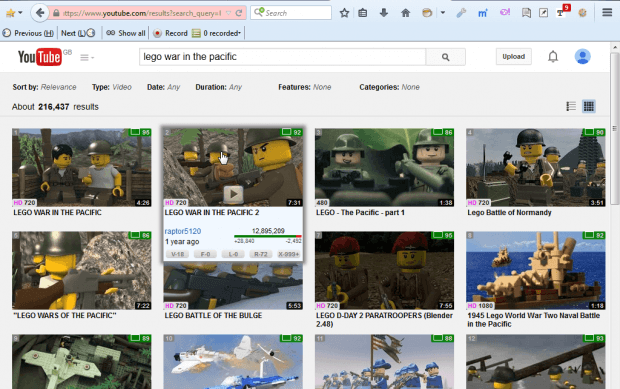 As it's a grid view more videos fit on the page. Another bonus is that you can now play the videos from their thumbnails on the search page. Hover the cursor over a video thumbnail and click to play it as below.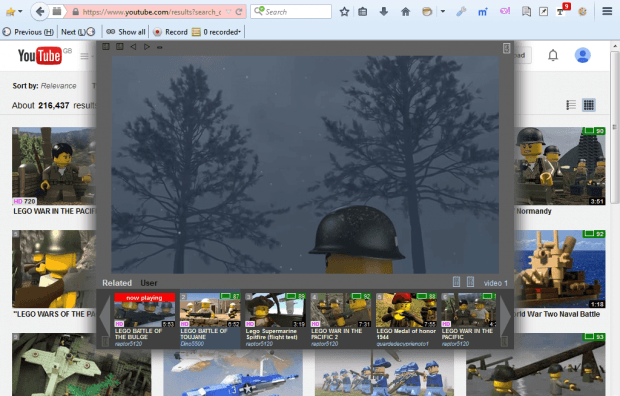 Also note that the video thumbnails include resolution and rating details. At the bottom left corner there is an HD number that tells you the resolution. Plus you can hover the cursor over video for further rating details.
You can select further options from the YouTube Grid Search Options window. Press Open menu and Add-ons to open the extensions page. Then press the YouTube Grid Search Options button to open window below.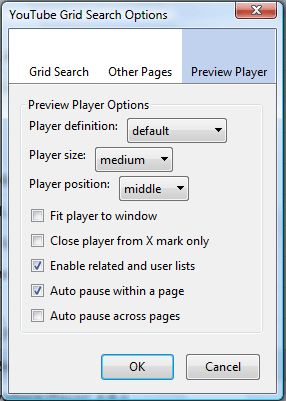 From there you can select further options for the grid and thumbnail previews. Select Preview Player for extra playback options. For example, select the Player definition drop-down list to adjust the thumbnail videos' resolutions.
The grid view format is better than YouTube's linear search pages. With the grid format you can probably find specific videos more quickly, and the thumbnail playback options also enable you to play them directly from the search page.
Related Posts