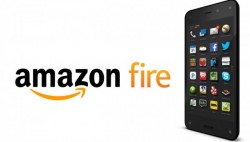 You might remember Amazon–the largest online retailer–talking about bringing out a smartphone years ago. They finally did it and named it the Fire Phone. It's a great name to an underrated device, especially if you are a fan of the Amazon brand. If you own this handset and want to get more out of it, we suggest doing that by hacking the system internals with root access. Check after the jump on how to root Amazon Fire Phone on Android 4.4 KitKat.
REQUIREMENTS
The Amazon Fire Phone still hasn't found the Android 5.0 Lollipop software update at the time of writing this post and we aren't sure it ever will. If you are running Android 4.4 KitKat–the last software update currently known–this guide is for you.
Amazon make a few different devices, but you can only follow this guide using the Fire Phone variant. Stuck on what to call your device? Turn it on and navigate to the Settings > About Device menu and look at the model number. Now Google search that model number and see what results you get.
BEFORE WE BEGIN 
You should download the Amazon USB Drivers direct to the Windows PC desktop. restart that same PC and the drivers will work. Now you can connect to the computer and you shouldn't have any issues.
You are voiding the warranty by following this guide. Try searching for an unroot method to get the warranty working again.
Unlock the Developer Options menu: Settings > About Device > tap the build number seven times. Enable USB Debugging: Settings . Developer Options > USB Debugging. That's it, you're all set!
HOW TO ROOT AMAZON FIRE PHONE ON ANDROID 4.4 KITKAT
Download the Towelroot package from here. Ignore any message your browser says about the file potentially being unsafe.
Click the red button and follow the prompts to continue installing the file to the desktop.
Extract the file to the desktop so you can use the executable file inside.
Once done, run the program and click the button "Make it ra1n".
Now the Towelroot program will take over and flash the exploit to your device.
Do not touch any buttons until it is done. You should see your handset automatically rebooting.
Now you can install SuperSU from Google Play to finish.
Related Posts