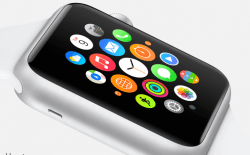 As if jailbreaking wasn't having a hard enough time as it is with new jailbreak releases being extremely difficult to find, now Apple have made it so that a jailbreak would not work with the Apple Watch. The reason that happens is because you need iOS 8.2 or up to use the Apple Watch companion application and there's no jailbreak out for iOS 8.3 or iOS 8.2. That means if you have a jailbreak (untethered) working on your you are still running iOS 8.1.2. If you now own the Apple Watch you will want to delete any existing jailbreak by following the guide below.
REQUIREMENTS
The Apple Watch only works by connecting to the iPhone. You should not follow this guide if you have an iPad or iPod touch.
BEFORE WE BEGIN
Backup the iPhone of your choice by connecting to your iTunes account or by backing up to the iCloud. Both ways offer you the chance to restore your data such as phone contacts, text messages, songs, video files and more. We'll guide you through that more specifically during the guide.
HOW TO UNJAILBREAK IPHONE TO USE IT WITH THE APPLE WATCH
Plug the iPhone into the computer with the USB cable.
Launch the iTunes program on the computer by double clicking the icon usually on the desktop.
As I said earlier, you want to take a backup. here's is the place to do that now. Click the Back Up Now option.
Wait until the backup completes and then choose to Restore iPhone from the menu. being choosing yes to that, you must disbale the Find My iPhone feature by navigating to Settings > iCloud.
Doing so will restore your iPhone and take away the jailbreak and install the latest version of iOS software available to download.
Important: Now you get a screen asking if you wish to setup the iPhone from scratch or if you would like to restore the data form a backup. You must restore this from backup to get your old data back.
Great! Now you have the latest iOS software update, no jailbreak, no Cydia app and you can use the Apple Watch with your iPhone.
Related Posts