Nowadays, you need to be extra wary when it comes to sharing or posting your email address online. Why so? It's because you will never know when it gets picked up by a spam bot and before you know it, you've already received tons of spam emails. It can get really frustrating if it reaches that point. So to avoid receiving spam mails, you can encrypt your email as well as include a verification system into it before posting or sharing it online.
If you want to learn how to do it, just read and follow the steps listed below.
How to encrypt an email address before sharing it online
On your web browser, go to "Spamty". It's a free web service that lets you protect your email address against spam.
So once you're on the Spamty homepage, just click "Start using Spamty" and then enter your full email address on the field provided.

Click "Encrypt" to confirm.
On the human verification dialog, just click "Start" then solve the game captcha to prove that you are human. After completing the game, click "Continue".

On the next page, Spamty will tell you that your email has been successfully encrypted. Just copy the given URL (see image above for reference) and then share it online or simply send it to your friends or contacts via private or instant message.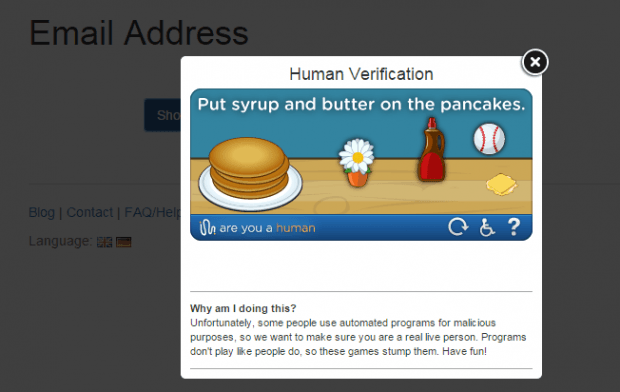 So that's it. Whoever clicks the URL will be prompted to solve a game captcha before he or she will be able to see your full email.
Related Posts