NHL hockey, NFL football or NBA basketball fans can find further updates for those sports with Sports Dashboard. Sports Dashboard is a Firefox extension that adds a sports dashboard to the browser. With that you can quickly find schedules, hyperlinks, images, videos and other updates for hockey, NFL football, baseball and basketball teams.
Add the extension to Firefox from the Sports Dashboard page. Then you can press a Sports Dashboard button on the toolbar. Press that button, select a sport, division and team to open the dashboard below.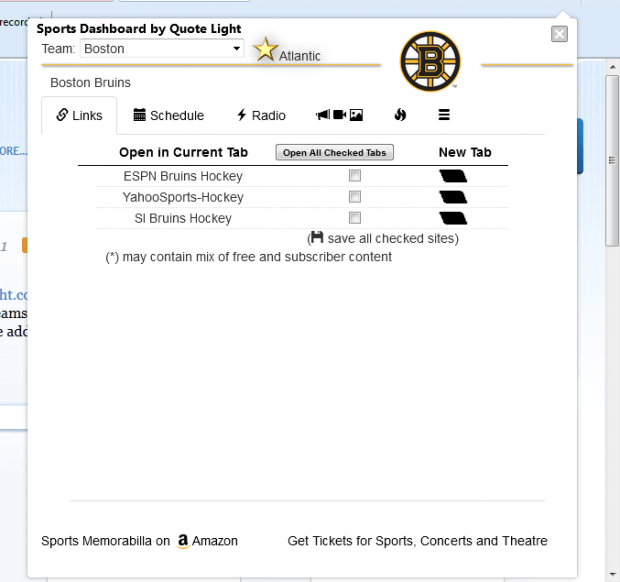 You can select various tabs for further details. Click the links tab to open a list of pertinent websites for selected team. Then click a website check box and press the Open All Checked Tabs button to open the selected website.
Selecting the Schedule tab to open a season's fixture list for the team as shown below. That shows you match results and dates for upcoming fixtures.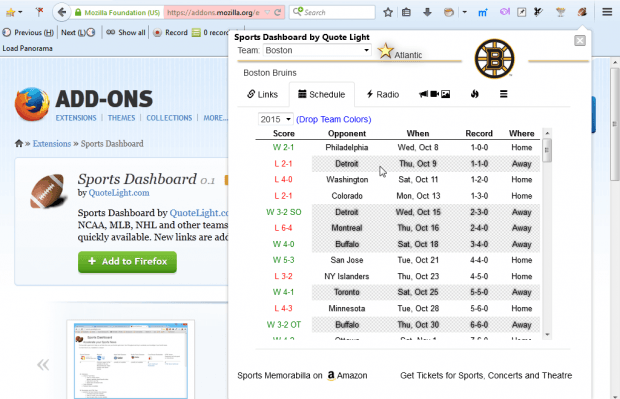 Click the picture, video and news tab to open news updates for selected team. Then you can click the hyperlinks to open source pages. Click Videos to open some video footage. The picture tab shows you pictures from games with additional captions.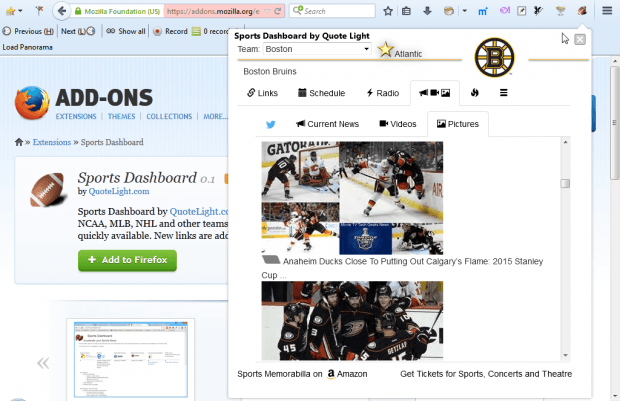 To switch to alternative sports, click the star icon at the top of the dashboard. That will open the window below from which you can select a sport, division and team with the drop-down lists. Press the Save as Start Team button to save the selection.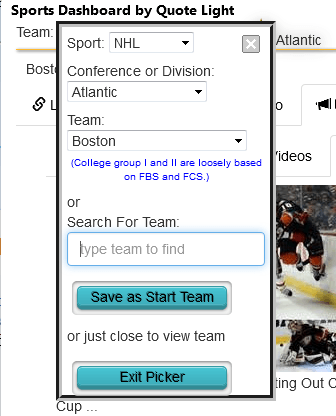 So Sports Dashboard gives you a quick way to follow your NFL, NBA, NHL or MLB teams. With the extension you can check team fixtures, scores and more besides directly from Firefox's toolbar without opening any sport website.
Related Posts