Bookmarks are something you can add to OpenOffice documents. You can add bookmarks as a shortcut that when selected jump to a specific point in the document. In addition, you can also add visible bookmark points to documents with the VisibleBookmarks plug-in.
First, add some bookmarks to the document. Select a point to insert the bookmark in the document. Then click Insert > Bookmark to open the window in shot below.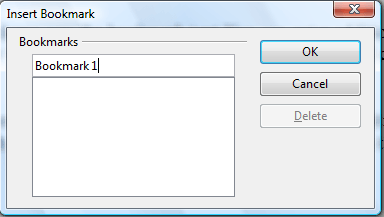 There enter a title for the bookmark. Press OK to add it to the document, but the bookmark isn't visible. You can jump to the bookmarked point in the document by pressing F5 to open the Navigator. Then click Bookmarks and select a bookmark to jump to.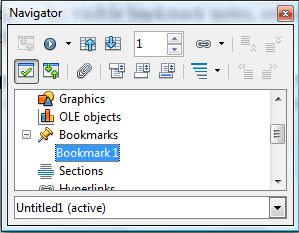 To add visible bookmarks to the document, open this page. Then add the VisibleBookmarks plug-in to OpenOffice by pressing the download button. Open the Extension Manager by selecting Open with, and run through the plug-in's setup wizard.
Open OpenOffice Writer, click Tools and Add-ons to open a submenu that includes VisibleBookmarks on it. Select VisibleBookmarks and click Visible Bookmarks to find the bookmarks in your document. The bookmarks are highlighted with document notes as below.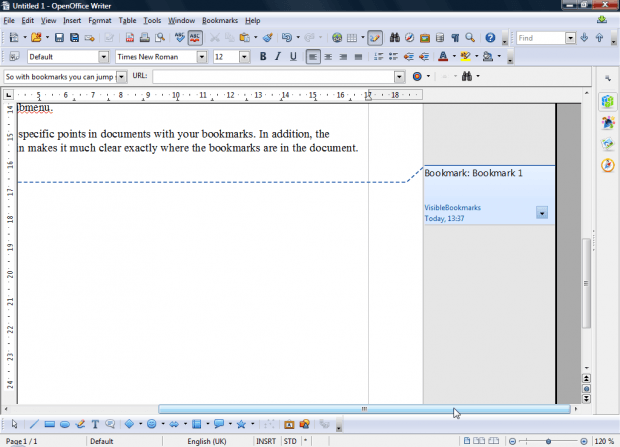 The blue line includes a note that shows you the bookmark text. You can enter additional details for the bookmark there. To remove the visible bookmark notes, select Remove inserted comments from the VisibleBookmarks submenu.
So now you can jump to specific points in documents with your bookmarks. In addition, the VisibleBookmarks plug-in makes it much clear exactly where the bookmarks are in the document.
Related Posts