There are a few extensions available that provide various ways to reduce tab RAM allocation. For example, the Dustman – autoclose tabs add-on closes inactive tabs. Alternatively, you can hibernate tabs with the Sidewise Tree Style Tabs extension for Google Chrome. That's an extension which adds a tree style tab sidebar to the browser.
Click here to open the Sidewise page and add the extension to Google Chrome. When added the browser, a Welcome to Sidewise tab opens that provides further details for the add-on. Press the Open Sidewise button on Chrome's toolbar to open the sidebar in the snapshot below.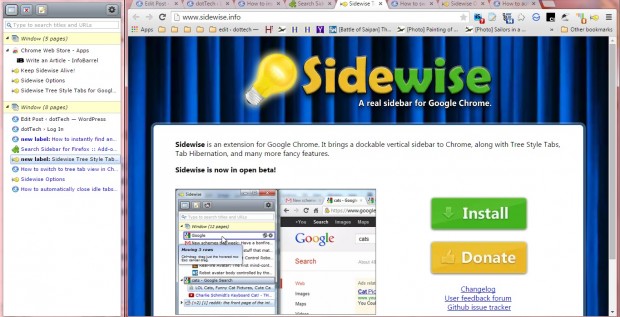 The sidebar above includes all your open page tabs on it. If you've got more than one window open, it will also show you the tabs in the other windows. It's a tree style tab sidebar with which you can click tabs to open their subpages.
The extension has a few handy options. Among them is its Hibernate tab option that you can select to temporarily remove a page from the tab bar. Right-click a tab on the sidebar to open the context menu in shot below. Select the Hibernate tab option on the toolbar to remove it from tab bar and save RAM. You can restore it by selecting Wake tab from the menu.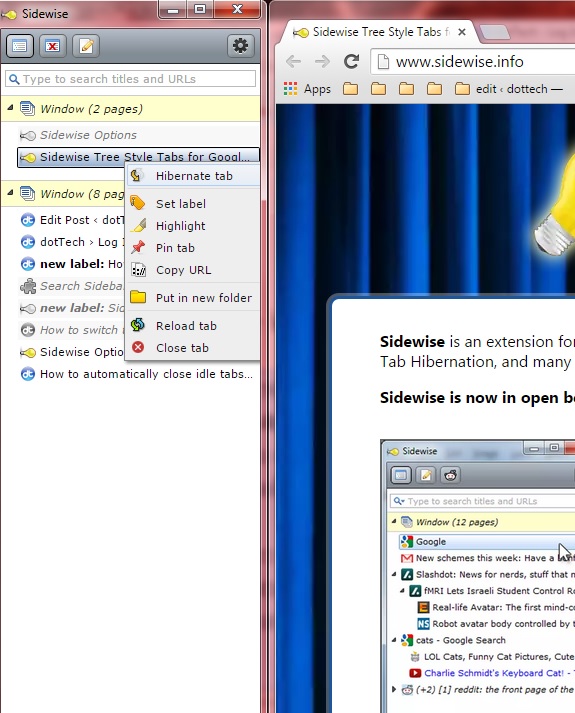 Click the Options button at the top of the sidebar to open the page below. There you can select a Tree remembers open tabs between browser sessions setting. When selected, that option saves all the pages you had open before closing Chrome as hibernating tabs so that you can restore them. They're listed on the sidebar under Last Session.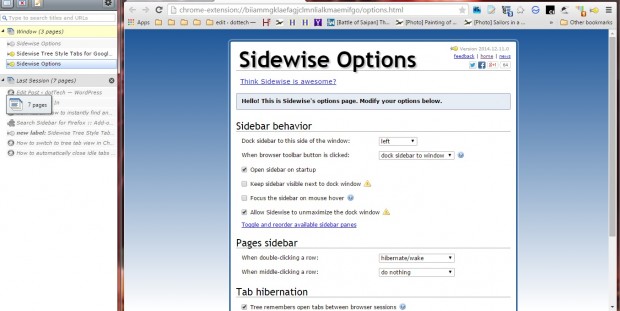 This add-on also saves a list of your recently closed tabs as in the shot below. Press the Recently closed button at the top of the sidebar to open the list. Then you can select to reopen any recently closed tabs from there, which is much the same as restoring hibernating tabs.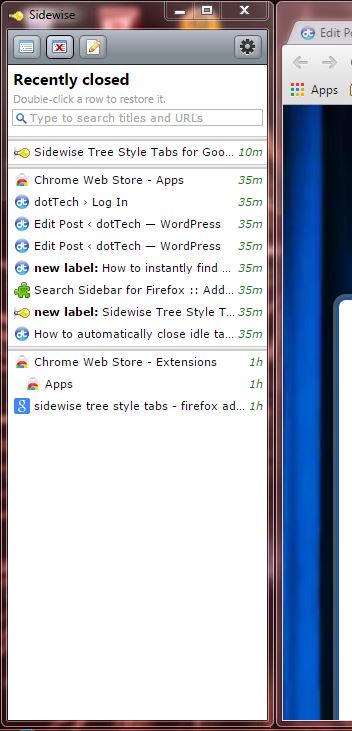 So Sidewise gives you some great options to hibernate tabs with. In addition, it also includes a notepad, search bar to search tabs with, Pin tab and Copy URL options. You'll find further details about the extension at the Sidewise website.
Related Posts