By adding a user script, you can modify the appearance or behavior of a certain website or application. In browsers like Chrome, a user script will allow you to do things that you normally can't do on certain websites like change the Facebook theme, show the password on mouseover, etc. While Chrome has a native support for user scripts, the best way to add and manage them is through the help of a userscript manager.
So if you want to learn how to do it, simply read on.
How to add a userscript manager in Chrome
First things first, you must add the "Tampermonkey" extension to Chrome. Tampermonkey is a free userscript manager and it will let you manage and edit your user scripts with ease.
After adding Tampermonkey, you're all set to add your first user script. So where do you find one? For starters, you may go to "Greasy Fork". It's a site that features a wide collection of user scripts like ViewTube and AdsBypasser.
On the user script page, download and save the script to your computer. The script will be saved as a .js file so make sure that you get the correct format or else, it won't work.
Next, click the Tampermonkey icon on the Chrome omnibox and then on the popup window, select "Add new script".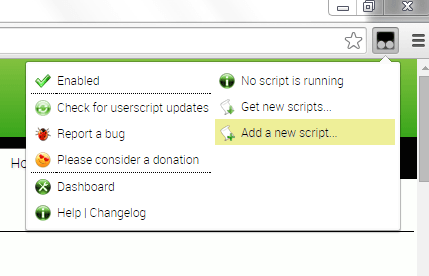 On the add new script page, simply drag and drop the user script (.js) file that you just downloaded and then click "Save".
So that's it. The user script that you've added will automatically take effect. So depending on the script function, you'll eventually notice the changes.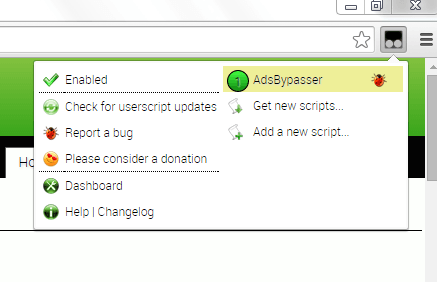 If you click on the Tampermonkey icon again, you'll be able to disable or re-enable some of the scripts that you've installed.
It's really that simple.
Related Posts