Right-clicking Firefox's back button opens a list of previously opened tab pages. But newly opened tabs don't include any back button tab entries. That's unless you add the Backtrack Tab History extension to Firefox, which retains the back history from the parent tab.
Add BackTrack Tab History to Firefox from this page. Open a few pages in the same browser tab. Then open a page from that tab in a new tab. Now right-click the back button in the new tab. It will include the back entries from the original tab as shown in the shot below.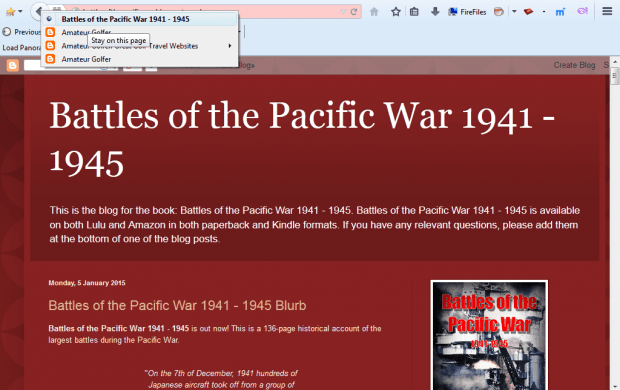 So now you can open previous pages from the original tab in the newly opened tab! Select a page from the back button's list to open it in the new tab. You can also press the forward button to open pages much the same as if they were opened in the same tab.
You can switch back to the original tab by selecting a page on the back button's list. You'll need to select the Go Back to other tab check box to activate that option. Open Firefox's extension page and press the Options button beside BackTrack Tab History to open the page below. There select the Go Back to other tab setting. When selected, you'll find small arrows beside pages opened in another tab.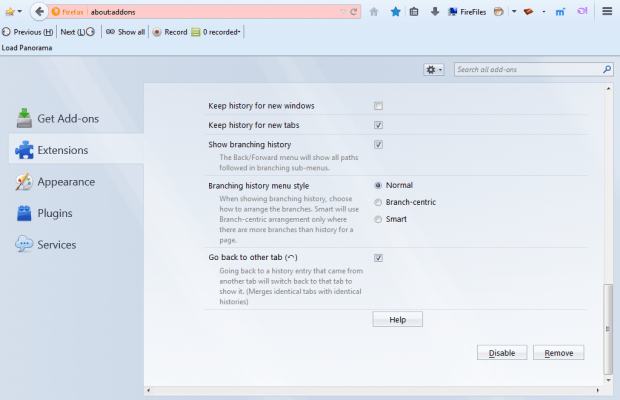 This add-on also adds a branching history on the back button's menu. That shows the paths in the branching submenus. Hover the cursor over the small arrows to expand the submenus as below.


BackTrack Tab History is a novel add-on with few notable alternatives. With the extension you can now retain page back entries in newly opened tabs, which should enhance Web navigation. Open the BackTrack Tab History forum page for further details.
Related Posts