If you've deleted a few bookmarks, you can easily restore them in Firefox. The browser has a couple of options you can select to restore recently deleted pages or those removed further back. These are a few of Firefox's options for saving and restoring bookmarks.
Select Bookmarks > Show All Bookmarks to open the Library window in the shot below. Then select Bookmarks Menu to open your bookmarks. Right-click a bookmark and select Delete to remove it. Then press the Organize button and select Undo from the menu. That will restore the bookmark you just deleted.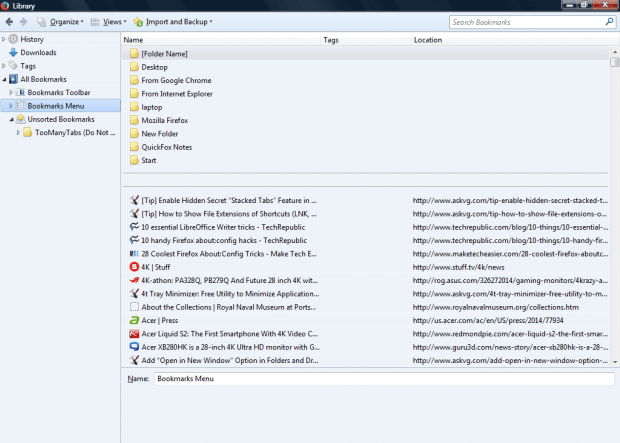 So you can select that option to restore recently deleted pages. You can also restore bookmarks erased further back by pressing the Import and Backup button. That opens the menu below which includes a Restore option.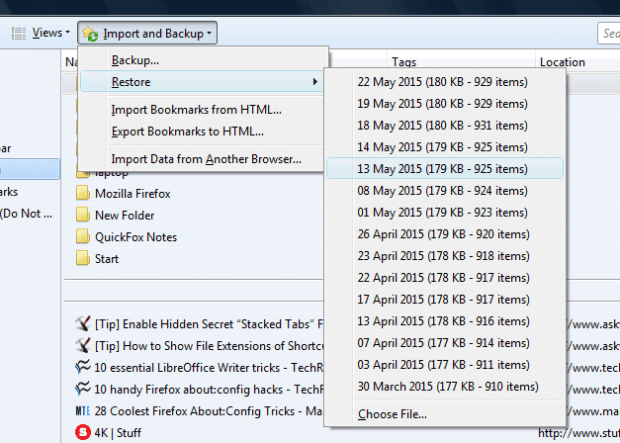 Selecting Restore expands a menu with saved bookmark backups on it. Select one of the dates on that menu to restore the saved backup. That will replace your current bookmarks, so you'll lose any new pages saved since the backup was taken.
You can also save your bookmarks by selecting the Export Bookmarks to HTML option. Click File > Open File to open the bookmark HTML as shown in the shot below. There you can click the hyperlinks to open the pages.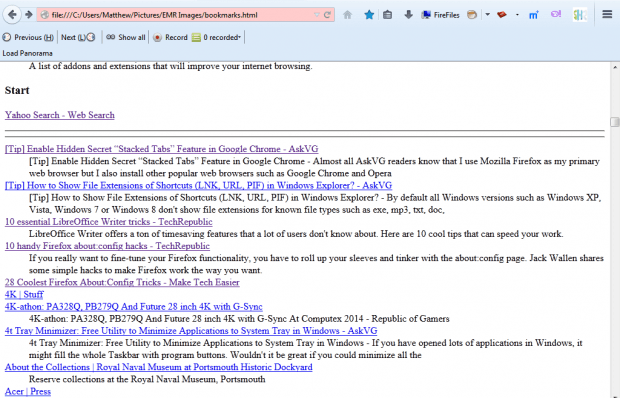 So you can effectively save all your bookmarks, delete and reopen them when required with Firefox. Note that you can also open exported Firefox bookmarks in any browser.
Related Posts