This post told you about the Copy All URLs extension for Google Chrome. Opera users can also copy multiple website URLs with the Copy URLs add-on. That enables you to copy the URLs of all open pages in Opera and includes various format options.
Press the green button on this page to add Copy URLs to Opera, and restart the browser. Then press the Copy URLs button on the toolbar. That will open the small window below.
The URL list text box includes all the URLs of the pages open in your browser. Now you can copy all the addresses listed by selecting the Copy to Clipboard options. Press Ctrl + V to paste the URLs into any alternative application.
Note that it is also copies URLs of the New Tab page and other pages which aren't websites. Select the Only web-pages option to copy only website URLs.
There are alternative format options for the copied URLs. For example, select the HTML option if you need to add the URLs to website pages. That will convert them to HTML format as below.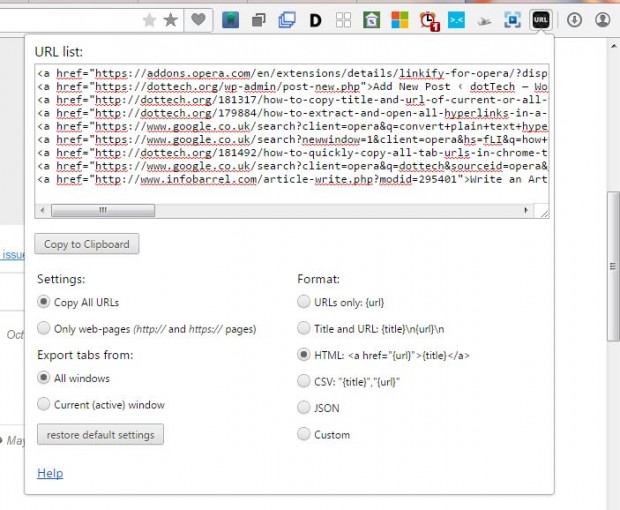 You can also set up your own format. Select the Custom option as below. Then enter the formats in the Item Format text box. Or you can press the Examples button to input alternative formats in the text box.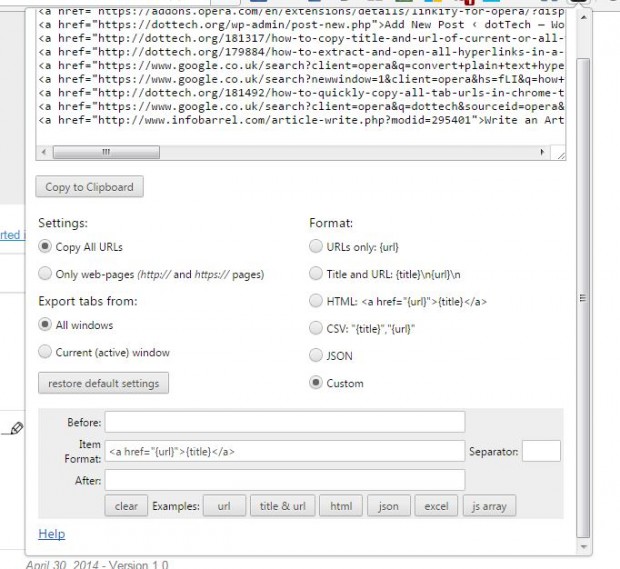 So this extension gives you a quick way to copy the URLs of website pages open in Opera. It will come in handy if you need to copy multiple URLs into emails, website pages or any other document.
Related Posts