A Web page drop-down list, which includes website URLs, would be a good addition to any browser. You can add exactly that to Firefox with the Flem extension. Flem adds a drop-down list to Firefox that you can set up a page slideshow with.
Firefox users can add Flem to the browser from this page. When you've restarted the browser, you'll find a new Flem toolbar below the address bar as below. The toolbar includes numerous options and an empty drop-down list that you can add pages to.
Select a page tab to add to the drop-down list. Then press the + Add option on Flem's toolbar. That will add the page to the toolbar as below. When you've added all your pages, select the drop-down list to open it as below.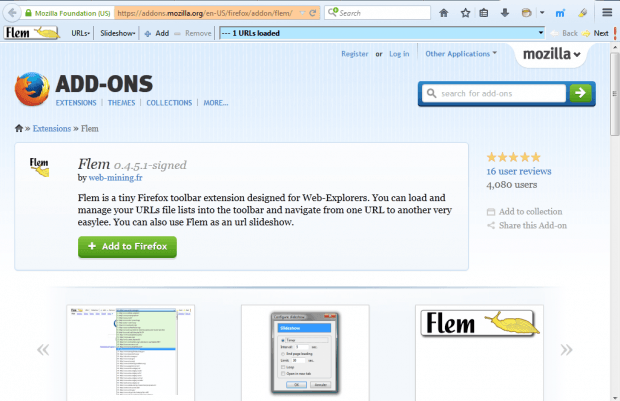 Now you can open your pages by selecting them from the drop-down list. Alternatively, press the Back and Next buttons on the toolbar to flick through them. Selecting the pages from the drop-down list opens them in the same tab. Note that you can still open the pages in the drop-down list even if you've closed them in the browser.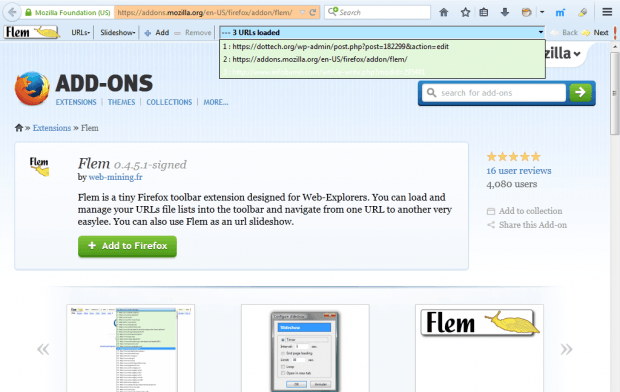 Flem also includes slideshow options for the pages. Press the Slideshow button and select Start slideshow. That will play a slideshow of the pages in the drop-down list, which you can stop by selecting the Stop slideshow option.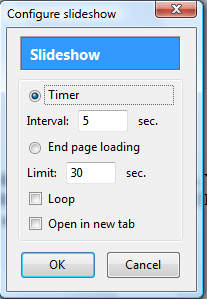 Select Configure slideshow to open the window below. Select Timer and then enter a value to adjust the slideshow intervals. Selecting Loop plays back the slideshow when it reaches the final page in the drop-down list.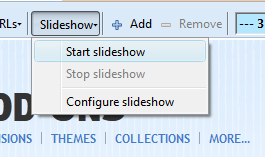 So Flem is a novel addition to Firefox. With it you can open pages from a drop-down list and play them as a slideshow. The mozdev website includes extra details for the add-on.
Related Posts