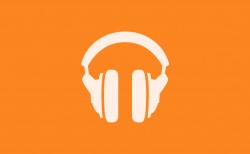 There's no question how much the digital revolution has changed the music industry starting with Napster and pirating some tunes. It's taken a much more positive turn in recent years for most major mobile platforms, one of which is Android. The Android platform has Google Play Music and once you've learned how to successfully install it on your Droid OS, you can easily download your favorite tunes. Here's how:
REQUIREMENTS
To get the full experience of Google Play Music, it's a must to have a Google account. Otherwise, you can only listen to music which is copied across from your computer hard drive. Most people with Android handsets also have a Google account already so double check that before you create a new one.
HOW TO SET UP GOOGLE PLAY MUSIC APP ON ANDROID
1. Once you have found the Google account of your choice, you need to access Play Music with it.
2. Head to Settings > Accounts > Google > pick the Google account you wish to assign to Play Music.
Once inside Play Music, there are reasons why you might want to switch to another account. That's easy enough to do:
1. Tap and open the Play Music app
2. Tap the menu option inside, followed by Settings > Google account.
Now you can enter the new account you wish to start browsing the app with. It can also be new details that the handset you are currently using doesn't have registered. For example, you can access a friend's account here.
While Google Play Music is obviously a Google-owned product and is most popular for Android, it is also available for use with iOS from Apple. We call this a multi-platform app. Furthermore, you can use it on computers like Windows PC and Max OS X. If you want to switch to an iOS user, you must:
1. Enter the Play Music app once more.
2. Tap on the menu option.
3. Tap on the Settings
4. Tap the option to sign out of the current account.
5. Enter the details to add the iOS account.
6. As you can see, all methods for using the Google Play Music app — and even for cross-platform use — are easy as pie.
Related Posts