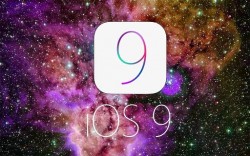 The first beta stage of iOS 9 is now seeded to developers who have signed up at the Devs center. You might remember me showing you how to install iOS 9 yesterday. During that guide I told readers you must sign up to become a developer before you can install iOS 9. However, today it seems some clever people have found a workaround loophole in which you can install the iOS 9 beta 1 software update on your iPhone without requiring the UDID or being a registered developer. Before you get too upset at me, it's important to note that you still do need someone to download the IPSW file from inside a developers account before you can sneak it on your own device. Here's how:
REQUIREMENTS
You need to backup the iDevice with iTunes or the iCloud account that's assigned to your device. You cannot back up once you are on iOS 9 beta stages because when you downgrade again that backup will be gone. Therefore, it's critical to backup now if you are upgrading for testing purposes and do intend to drop back down to iOS 8.
Note: do not follow this guide if you are running a jailbreak and want to keep that jailbreak. Upgrading the software will unjailbreak the device. Furthermore, the loophole is likely temporary and we do not guarantee this will work in the future when you may be reading.
BEFORE WE BEGIN 
Turn off the Find My iPhone application before starting.
Make sure the device you are using is activated before connecting it to iTunes and clicking the update button.
HOW TO UPDATE TO IOS 9 (BETA STAGES) FROM IOS 8 WITHOUT HAVING A REGISTERED DEV ACCOUNT FROM APPLE
Find someone you know to sign up as a developer.
Download the iOS 9 IPSW file to the desktop of your computer.
Turn on the computer and launch iTunes.
Connect your device using the USB cable.
Click the Summary menu on the left.
Look over to the right and click a "check for updates" button.
Browse for the iOS 9 IPSW file on your computer that you downloaded earlier.
Click the Open button from the bottom right corner.
Click the Update button from the next screen.
You'll now see the IPSW file installing with the progress bar on the display. If you've updates to any other IPSW file in the past, the screen should look familiar.
Related Posts