Do you still remember those days where people used to send SMS that shows those creative images that's purely made out of special characters, symbols and text? Well, those creative images that you've sent and received were actually called "ASCII art".
Today, ASCII art is still being used and applied in many ways. Of course, you can also create your own and there are even free tools that you can use to do the job. Speaking of which, if you are wondering how you can easily convert any text to ASCII art online, then here's how:
How to easily convert text to ASCII art online
First, think of a word or phrase that you wish to convert into simple ASCII art. For example, you can use the word "Love" or "Peace".
Next, open your default web browser and then go to the "TAAG (Text to ASCII Art Generator)" homepage.
Once you're there, simply type or enter the word or text that you want to convert into ASCII art. Type it on the field provided.

Moving on, do not forget to choose your desired settings for your ASCII art. Select the font, character width, character height, etc. The output ASCII art text will be displayed on the preview section.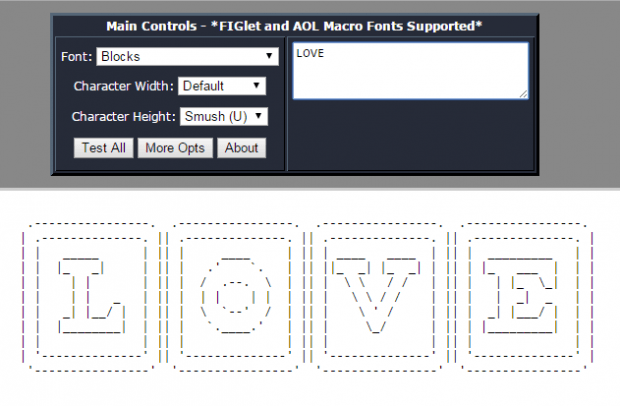 So what's next? Just click the "Select Text" button below the preview section to copy the entire ASCII art text. You may then paste it to your word editor or text editor. You may even publish and share your custom ASCII art text to your blog by pasting it on the WSYIWYG editor.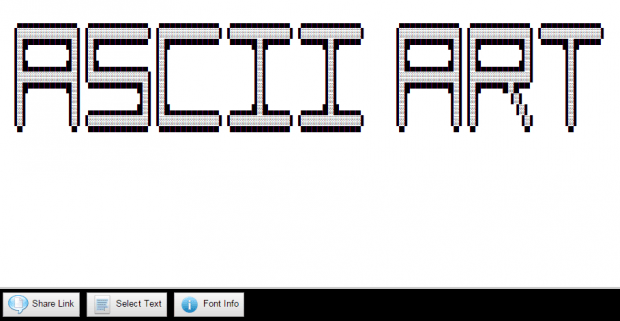 It's that simple.
Related Posts