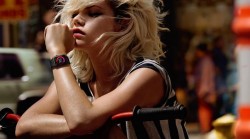 Much like the iPhone, the Apple Watch runs software and firmware too. Furthermore, you can download the WatchOS firmware files manually and install them yourself just like you would with the iPhone. There are a few different firmware releases already and we have them listed below.
If you don't like selecting the manual IPSW files presented below and installing them yourself, you can always wait for the official over-the-air (OTA) updates to roll out to your watch. You should get notified when they become available and you can choose to accept it or wait until later to install them.
HOW TO CHECK FOR THE APPLE WATCH OTA UPDATES
Launch the My Watch app from the iPhone that's paired with the Apple Watch.
Navigate to General > Software Update and check for updates.
Wait until the Apple Watch pings you back with a response letting you know there's a software update (OTA) ready or not.
HOW TO DOWNLOAD APPLE WATCH IPSW FIRMWARE FILES FOR EACH SOFTWARE UPDATE
Related Posts