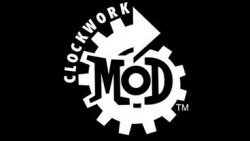 Your Sony Xperia M2 comes with a stock recovery partition that allows users to recover their devices if they need to reset it. A custom recovery, however, offers many more features inside, and if you want to install a custom ROM, you must first install the custom recovery image. It's really simple once you have the right files for your device. M2 LTE owners can get the job done using the guide below. Here's how:
REQUIREMENTS
You must unlock the Xperia M2 LTE bootloader.
BEFORE WE BEGIN 
Backup all of your data to the internal storage. If you create a problem and need a factory reset, you can do that and restore that data as long as you backed it up. The factory reset doesn't wipe the data stored from taking a backup.
Flashing a custom recovery is against Sony's wishes and as such as you voiding the warranty. Those still with time remaining on any warranty can flash the stock software and remove the custom recovery to have it working again.
HOW TO INSTALL CLOCKWORKMOD ON SONY XPERIA M2 LTE
Download the CWM recovery file here.
Install Android SDK from here.
Extract the contents of the CWM file and move the .img file to the same folder as SDK and Fastboot.
Completely power down the Xperia device in your hands.
Hold the Volume Down and Power keys to reboot it.
Connect it to the computer with the files using the USB cable.
Open the folder that contains the file above and right-click away from any file on a white empty space and hold the Shift key.
A new menu will pop up where you should choose to open the command window here.
Type the first command "fastboot flash boot boot.img" in the command prompt.
That's all you need to do. You can unplug the Xperia handset after it automatically reboots and you are done.
Related Posts