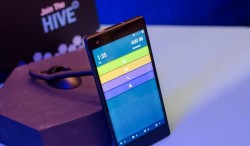 Unfortunately for Xolo, "Yolo" coming out soon after probably didn't do it's branding any favors. Those able to look past the silly slogans of life will benefit by owning some great handsets capable of producing dual SIM support, an 8-core processor, fast 4G data support and a HD display. The 8X-1000 runs Android 4.4 KitKat out of the box, and although not easy to open the system internals, we are able to root it by using the steps below. Here's how:
REQUIREMENTS
As mentioned the post title, this guide is for those of you running Android 4.4 KitKat and should work for most of the software updates on KitKat. However, we do not know if this exploit will be patched for the Android 5.0 Lollipop so check the comments or sought after more information regarding Lollipop when that time comes.
The guide is made for the Xolo 8X-100 only. Xolo make many different handsets, each with unique model numbers. Check your matches up with the one we have mentioned here before starting. You may check anytime by heading to the Settings > About Device and observing the model number on the display.
BEFORE WE BEGIN
You'll need to enable the USB Debugging Mode before starting. Many won't have that option unless we unlock the Developer Options menu. To unlock the Dev Options menu, head to the Settings > About Device and now tap over the build number until you see it counting you down with the number of times remaining you must tap. It's usually around 7 times in total.
Now that you have successfully unlocked the Developer Options menu, you can enter that by heading to the Settings. Enable the USB Debugging Mode option from the list inside.
Those unable to get the guide working should head to the official Xolo website and download the USB drivers.
You may only follow this guide using a Windows computer. The rooting tool doesn't work for Mac or Linux.
HOW TO ROOT THE XOLO HIVE 8X-1000 ON ANDROID 4.4 KITKAT
Download the Vroot tool from here.
Extract the Vroot package on the desktop and you'll see the executable file inside you want to work with.
Double click the Vroot file after you've unzipped the file and the rooting tool will open on the desktop.
Connect the Xolo handset to the computer where you downloaded the file via its USB cable.
Now just finish by following the Vroot instructions you'll get on the Windows computer display.
Related Posts