Dropbox has once again added a new feature to its cloud storage interface. In a previous post, we already mentioned about how you can add a comment to a Dropbox file. This time, the cloud storage service lets you request a file from anyone. You can even request a file from users who still don't have a Dropbox account. So if you want to learn more about this feature, just read on.
How to request a file in Dropbox
As for those who are already using Dropbox, just log in to your account. If you still don't have Dropbox, you can easily sign up for a free account.
Once you're logged in to your Dropbox dashboard, go to the menu on the left and select "File requests".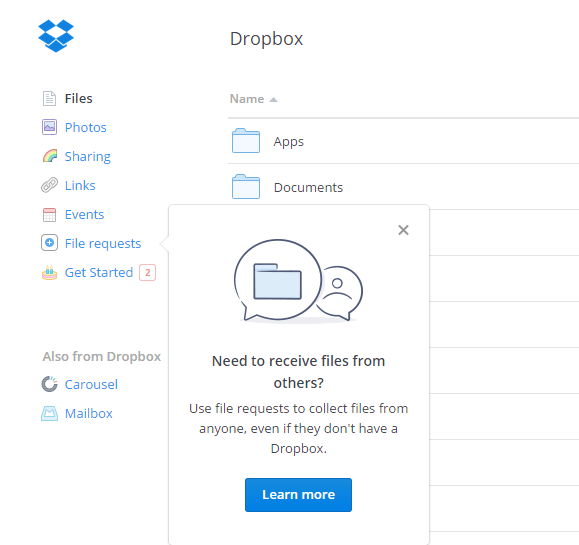 On the file request page, click "Create file request". You can request any file that you want may it be a document, audio, video, spreadsheet, presentation, photos, etc.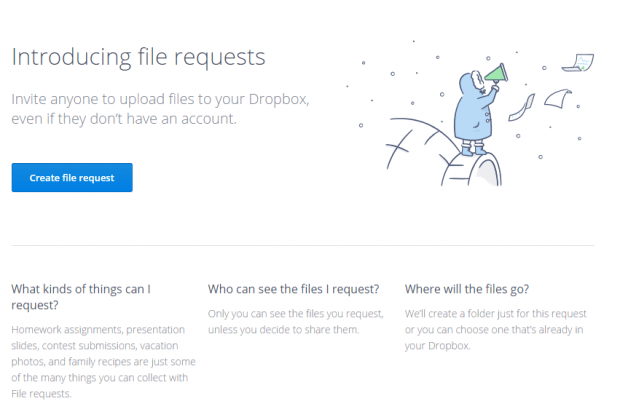 On the create file request dialog, enter the type of file that you are requesting (ex. hiking photos, group assignment) and then select the folder where you want to save your requested files. Just click "Next" once you're done.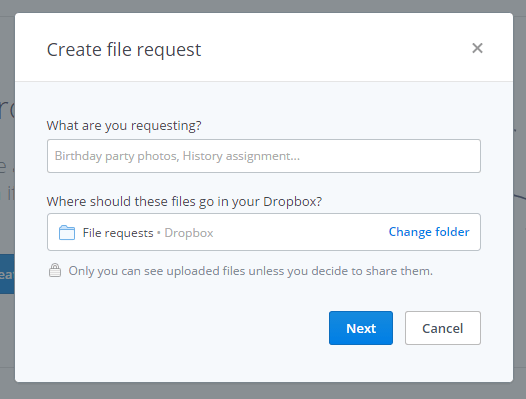 Moving on, you have two options when it comes to sending your file request. For the first option, you may send your request to your contacts via a request link. Just copy the link and then share it via email, IM, etc. As for the second option, you can directly send a request by email. Just type the Dropbox names or email addresses of the users where you want to send your request.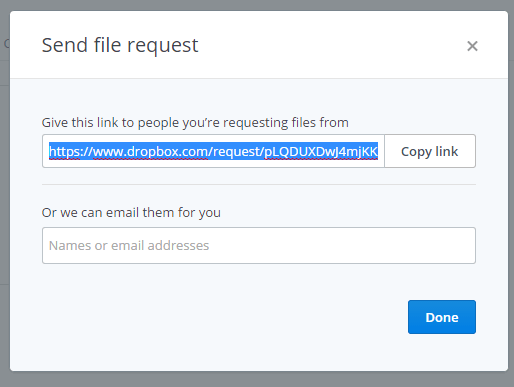 To confirm, click "Done".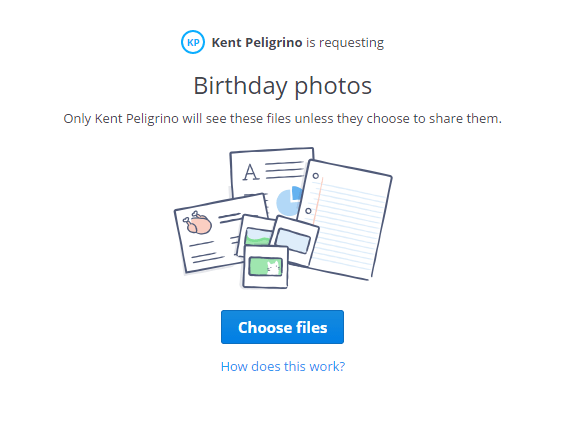 So that's it. Once your recipient receives your request, he or she will be redirected to a private upload page. Your recipient may then upload the file that you want.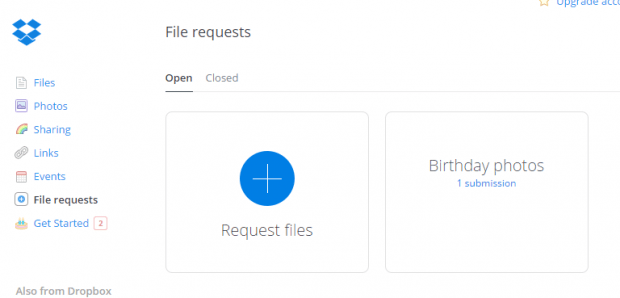 Once uploaded, your requested file will immediately appear on your Dropbox "File requests" folder. Do note that all of your requested files will be made private so you're the only one who can view these files unless, of course, you decide to share them to others.
That's it. You're done.
Related Posts