By default, the Twitter interface only allows you to sign in to one account at a time. If you want to sign in using multiple accounts, you can use a social media management platform like Hootsuite and TweetDeck. Now, what if you still want to use the official Twitter dashboard and have the ability to sign in or switch to multiple accounts without frequently signing out? If that's the case, then you can use this alternate method. Just take note that this method will only work if you're using Chrome.
How to easily switch accounts on Twitter without signing out (Chrome)
On your Chrome web browser, download and install the "Twitcher" extension from the Web Store.
Once successfully installed, just go to Twitter.com and then sign in to your first account by entering your username and password.
Once you're logged in, Twitcher will automatically remember the account that you've used to sign in.
To make it remember your second, third and other consecutive accounts, just log out and then log in again to the account that you want.
After doing so, you no longer need to sign out again. Twitcher will remember all of your accounts.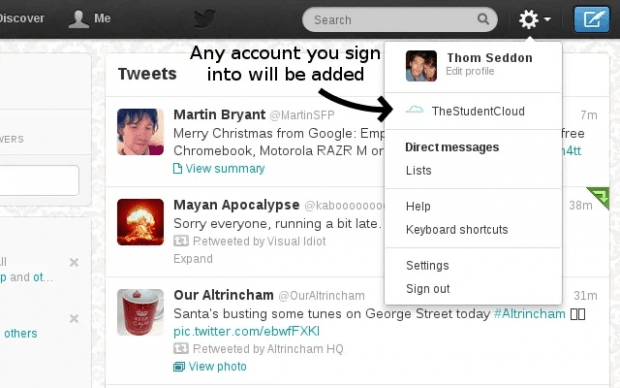 So if you want to switch from one account to another, just click your Twitter profile photo at the top navigation bar. On the menu that appears, select the account that you want to load and that's it. You can switch from one Twitter account to another without any hassle.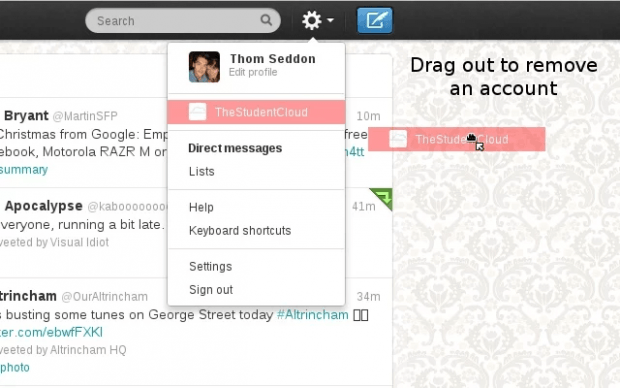 If you wish to delete or remove an existing account from the switch account list, just drag it outside of the menu and you're done.
It's very simple to do so you go ahead and try it out.
Related Posts