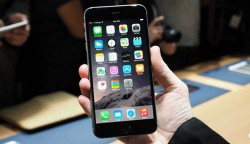 One of the beautiful aspects of using an iOS device, including the iPhone and iPad by Apple is the "ease of use". Simply put, everything just works — or more often than you come to expect with most other brands anyway. When you first set up your iPhone or iPad, Apple is already one step ahead and asks you to choose the language you wish to use when using the operating system. That part is easy enough.
However, what if you ever want to change the language? As silly as it sounds, we have many people around the world who speak multiple languages, and since the devices are so expensive for most households, sometimes we want to share those devices around. Sure, you could factory reset each time and do it that way, but that's not very particle and it's time consuming.
Thankfully, there's a way you can change the language directly from the iOS software Settings. Here's how to do that:
HOW TO SELECT A LANGUAGE ON THE IPHONE AND IPAD AFTER YOU'VE ALREADY CHOSEN ONE WHEN SETTING UP THE DEVICE
1. Turn on the iPhone or iPad you want to change.
2. Open the "Settings" app, followed by tapping the "General" option.
3. Choose "Language & Region"
4. Choose the "iPhone Language" option.
5. You'll now be presented with a long list of languages which hopefully contains your language of choice.
6. Tap over the language you want once and it will highlight and give a new option.
7. Tap the "Change To" button to confirm the language you are changing to.
8. In just a few moments you will get the new language loading.
Tip: You won't find all languages available from the display during this time. It's just shows the main options. However, every language can supposedly be downloaded. If yours isn't on the list look to download it and then follow this guide to have it running.
Related Posts