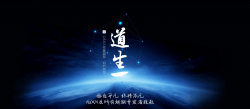 The TaiG jailbreaking tool for iOS 8.3 is now out for everybody to download and install on Windows. Moreover, we have the guide you can follow to get it working on Mac thanks to a Windows virtual assistant. While the TaiG v2 is working, it does have some bugs. many people are running into the error 110.1, 1102 and the error code 1103. if you need a troubleshooting solution for any of those errors you can learn how to fix TaiG iOS 8.3 jailbreak error 1101, 1102 and 1103 after the drop.
Error 1101
The error for 1102 means that it is stuck at 20% and to fix that you must uninstall iTunes. It seems that the current version of TaiG doesn't work wonderfully with every version of iTunes and that's where people are running into trouble. We've updated the jailbreaking guide to include the recommend iTunes build number for you to download and install. Those running on the latest iTunes update 12.1.2 recently rolled out by Apple are the ones who are likely having trouble jailbreaking. manually install the older version, namely 12.0.1 instead and it should solve the problem.
Error 1102
The error code 1102 is less common and thankfully one of the easier options to troubleshoot. try turning on AirPlane Mode and turning off the Touch ID and Passcode.
Error 1103
There are different sources for this tool floating around the web. In short, your jailbreak tool file might be corrupt and you need to download the official version directly from here.
Error 1104
The error 1104 usually displays that the device of your choice is stuck at around 40% during the installation. The best fix for this is to cancel it and start again using a different Mac USB port. Most computers have several USB ports so if your currently laptop doesn't have more than one, try sorting after a desktop.
Error 1105
This error usually happens to those who are at least 50% way through or stuck at 50%. Common solutions for the tool stopping in this range include firewalls and antivirus. remember to disable the antivirus. Hopefully you can do it now and it continues. Otherwise disable it and start the guide again and see if it now completes the process.
Related Posts