Android has a built-in support for the copy and paste text function. By default, you may copy any text and then paste it within the same app. If you want to paste your copied text to another app, you need to switch apps first. After which, you need to long-press on the text field and then choose "Paste" in order to finally paste your text.
Now, what if you're looking for a faster way to copy and paste your texts? Well, here's a simple method that only requires a few taps. You'll definitely find it useful especially when you're copying a number to call or when you're looking up for addresses via Google Maps.
How to easily copy and paste text from one app to another in Android
First, download and install the "Easy Copy – 1-Tap Copy Paste" application on your Android device.
Once successfully installed, launch Easy Copy and then follow the on-screen guide. Do note that after installation, the app will automatically integrate itself to the copy action throughout your apps.
So what do you need to do next? Simply open the app where you have some texts that you wish to copy. You may copy numbers, addresses, messages, words, quotes, events, etc.
Highlight the text that you wish to copy and then select "Copy".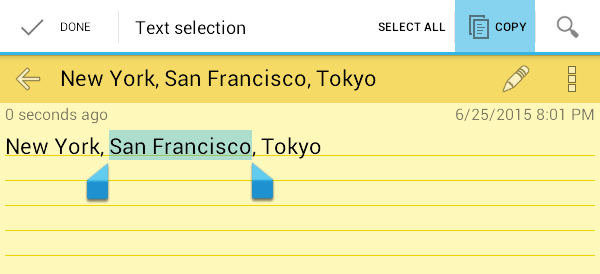 Right after you tap "Copy", a dialog will appear on your screen and it will prompt you to choose the app or action where you want to paste your copied text.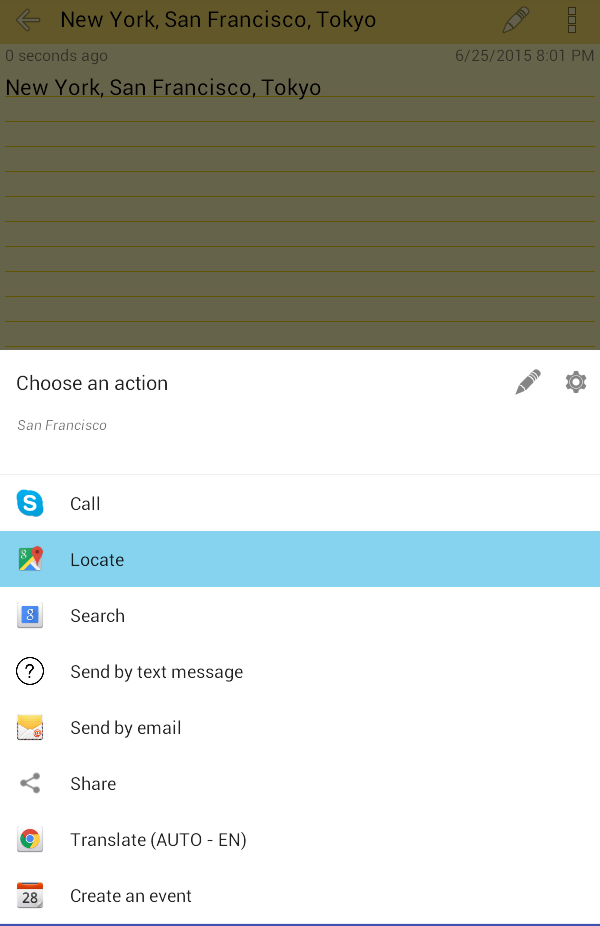 In the action dialog, you can select Call, Locate, Search, Send by text message, Send by email, Share, etc.
Just tap the action that you want and that's it!
For example, if you've copied an address and then you select "Locate", then Easy Copy will automatically paste the address that you copied on Google Maps and the latter will automatically do the search.
That's it. You're done.
Related Posts