In Firefox for desktop, you can install add-ons to do certain things that aren't available in the browser by default. Of course, you're also free to uninstall or remove these add-ons whenever you like. Now, what if you're using Firefox in Android? Is it also possible for you to install and uninstall add-ons? Well, the answer is yes. If you wish to learn more about it, just read on.
How to install and uninstall add-ons in Firefox for Android
Open or launch Firefox from your Android device. If you don't have it, you may download and install it from the Play Store.
Upon launching Firefox, press its Menu button. It's located at the top-right portion right next to reload and tab count.
On the menu that appears, select "Tools" then "Add-ons". Firefox will then open its Add-ons tab.
On the Add-ons tab, you'll see a list of all your installed and active add-ons.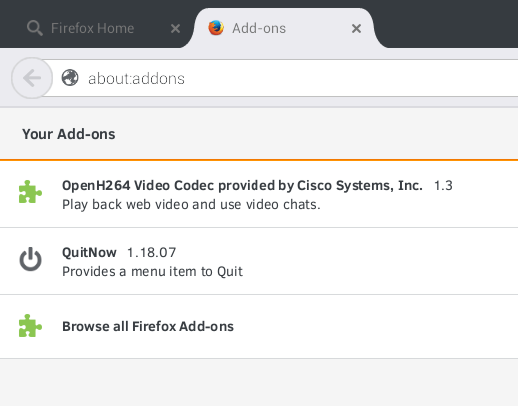 If you want to add a new add-on, simply select "Browse all Firefox Add-ons" from the bottom of the list.
After which, Firefox will once again open a new tab. In that tab, you can find the add-ons that you can install or add to Firefox for Android.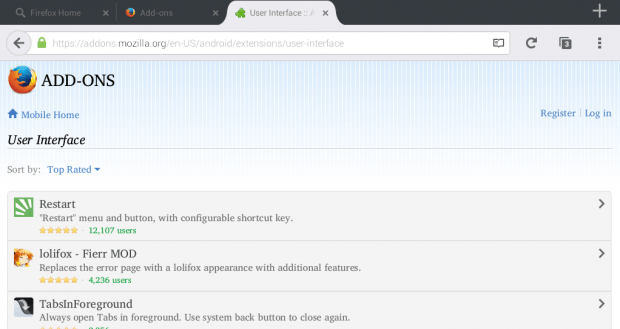 Use the search bar to search for add-ons or simply browse by list (ex. featured, categories, highest rated, newest, etc.).
Select an add-on to view its download page then tap "Add to Firefox" to install the add-on. Tap "Install" when prompted.
Once added, go back to your "Add-ons" tab and you'll be able to see your newly installed add-on on the list.
That's it. You're done.
Removing an add-on from Firefox
To remove or uninstall an add-on from Firefox, just go to your Add-ons tab and long-press the add-on that you wish to uninstall. On the menu that appears, select "Uninstall".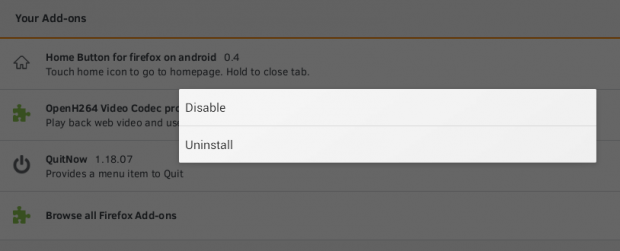 If you choose "Disable", the add-on will be disabled but it won't be removed from your mobile browser.
Related Posts