In a previous post, you've already learned how to add a Quit option to the Firefox Menu in Android tablets and smartphones. This time, you are going to learn how to add a Home button.
As you may have already noticed in Firefox for desktop, the Home button is available in the toolbar by default. Sadly, it's not the same for its mobile counterpart. So if you wish to see the Home button on your Firefox mobile browser, you may refer to this guide.
How to add a Home button to Firefox in Android
On your Android device, open or launch the Firefox app from your app launcher.
Next, copy and open this link on your Firefox mobile browser.
The link will take you to the download page of "Home Button". It's a free add-on for Firefox in Android.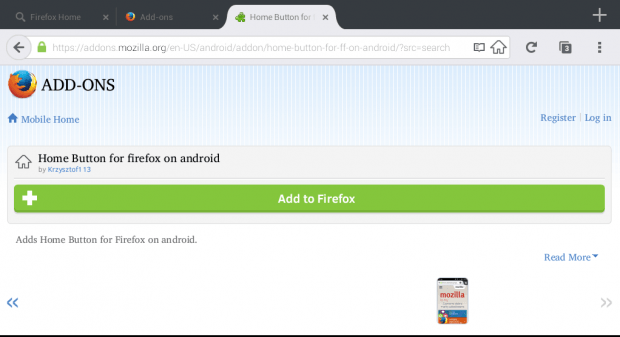 On the Home Button page, tap the "Add to Firefox" button and click "Install" when prompted.
Once installed, open a new blank tab in Firefox and then on the address bar, type about:addons then press "Go".
On the Add-ons tab, select "Home Button" to configure it. With the said add-on, you can set your Home button to open your browser home page in a new tab or close the current tab with a long tap. You can also choose to set a custom home page instead of the default about:home. Aside from that, you can also choose to use a bigger Home icon.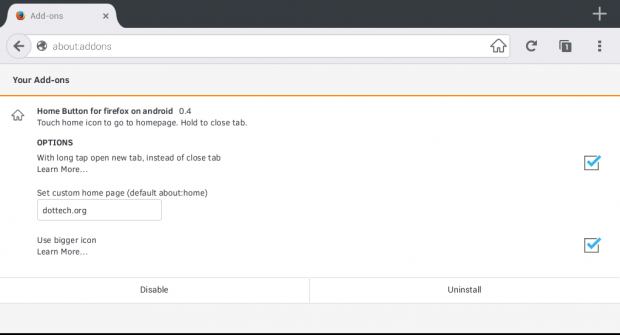 Once done, just press the back button to return to the Add-ons tab.
So that's it. No need to restart your browser. The Home button will immediately appear on the right side of your Firefox address bar. If you press on it, Firefox will automatically take you back to your home page regardless of the tab or site that you're on.
So that's it. You're done.
Related Posts