If you still haven't noticed, the recent Facebook update for Android has brought new but subtle features to its UI. This includes the option to send a post from your news feed or from a user's timeline as a message in just a few taps.
Before, when you view a post from a news feed, the "Share" button only offers two options – "Share Now" and "Write Post". However, in the latest update, a new option has been added.
How to send post as message in Facebook for Android
First of all, make sure that your Facebook app for Android has been successfully updated to its latest version (v. 36.0.0.39.166).
If it's already updated, just open your Facebook app and try to view one of the posts from your news feed. It doesn't really matter whether the post is from your friend or a page that you follow.
To share or send that post as a message, just tap the "Share" icon right below the post.
On the menu that appears, select "Send as Message".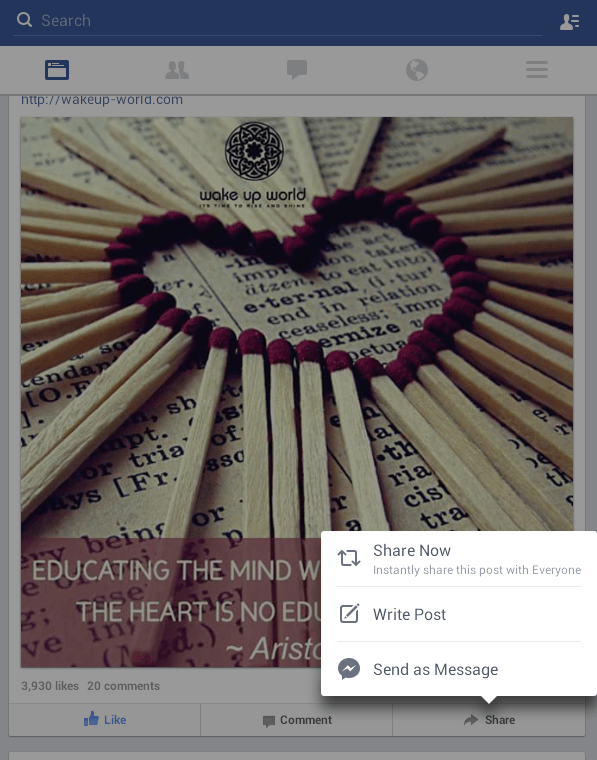 If you have Messenger, all you need to do is to select those whom you'd like to send your message. You can even send the post to a chat group. You can even add a message or caption to the post that you're sending as message but it's completely optional.
So that's basically it. Those who received your message can click the post and they will be able to view it right within their Facebook apps.
Related Posts