Unlike the YouTube mobile app, the web version of YouTube does not support floating videos. However, it still can be done through the help of third-party browser add-ons. If you're using Chrome, you can even make the videos on YouTube to float automatically whenever you scroll down to the comments section. If you're curious to know as to how it's done, simply read and follow the steps listed below.
How to make YouTube videos float while reading comments (Chrome)
Before we start, make sure that you're using Chrome as your web browser. If you're already using it, just click here to download and install "Mini YouTube" from the Web Store. It's a free extension for Chrome.
Once installed, Mini YouTube does not require any additional setup or configuration. You also do not need to restart Chrome. Just make sure that it's properly enabled. You may check its status by going to Chrome's extensions page via Menu > More Tools > Extensions.
So that's basically it. When the said extension is enabled in Chrome, it will automatically work on pages where it's allowed to run (ex. YouTube).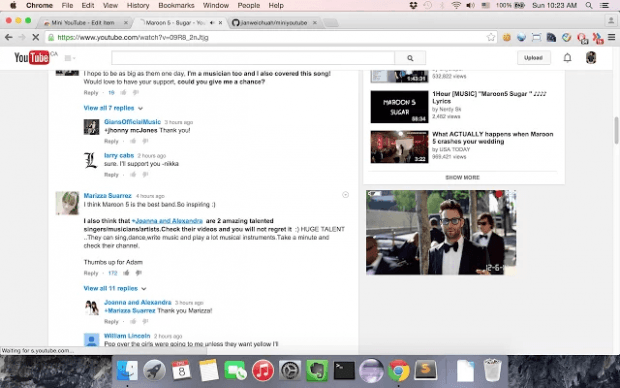 To determine if it really works, you may try it out by watching any video on YouTube. While watching the video, scroll down to the comments section. At some point, the video will automatically float or pop up. Once you scroll up, the floating video will automatically close and shift to the usual view.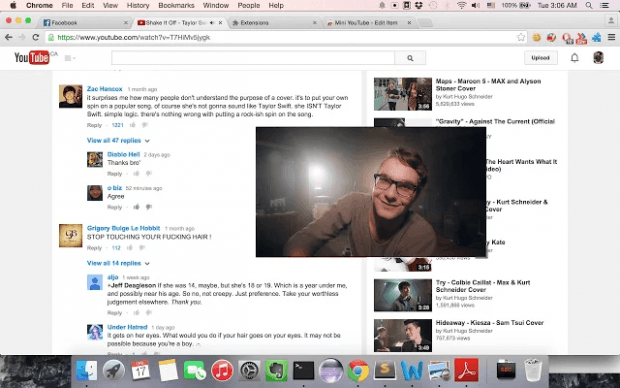 In addition, you can also drag the floating video to any portion of the screen. You may also resize the video according to your liking.
Related Posts