The "Find in Page" option is available in both Firefox and Chrome browsers. What it does is that it lets you find a certain word or number by highlighting every exact or relevant match in the page. Speaking of which, what if you want to do a similar thing but for performing searches via Google Search? Well, if that's the case, then you can go ahead and refer to the steps listed in this post.
How to highlight Google Search words in Firefox for Android
Launch Firefox on your Android smartphone or tablet.
After doing so, open this page on your mobile browser. It will take you to the download page for "HighlightWords".
Just tap "Add to Firefox" to install the add-on to your browser. Select "Install" when prompted.
Once you've successfully added HighlightWords, restart Firefox. The add-on will automatically work as indicated.
Therefore, all that's left for you to do is to perform a search via Google Search. Keep in mind that the add-on will only take effect if you do the search through the Firefox search bar first and not via Google.com.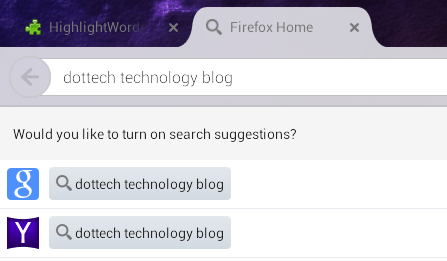 So just type your keyword on the Firefox search bar/address bar and then select Google Search (if it's not your default search engine). On the search results page, you can immediately notice the highlighted words.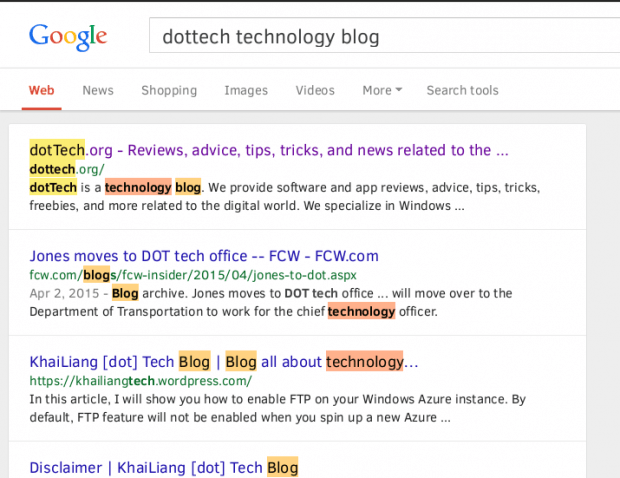 For example, if you searched for "dottech technology blog", then all of the words on the search results page that matches your keyword will be highlighted (see image above).
That's it. You're done.
Related Posts